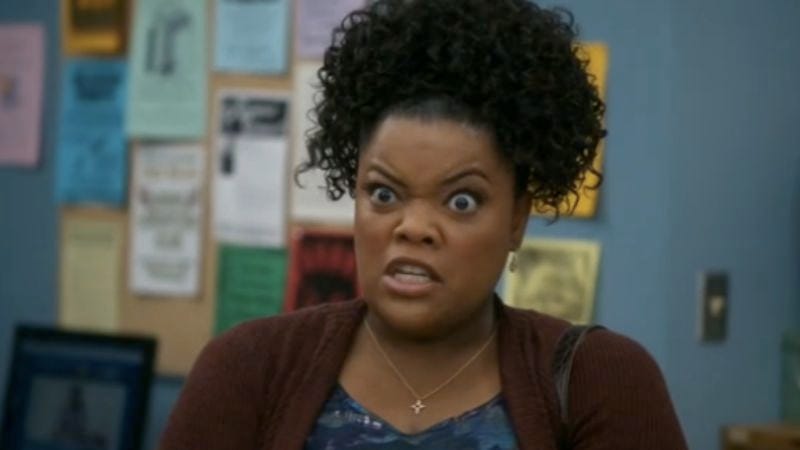 We warned Community fans that this would happen back when Gillian Jacobs signed on to appear in season four of Girls, but another former Greendale student has a new job. As reported by TV Guide, Yvette Nicole Brown will guest-star in an episode of USA's upcoming lawyer comedy Benched as Donna, "a stickler for rules and regulations." Saturday Night Live vets Molly Shannon and Chris Parnell will also appear on the show, the former as a "flirtatious and predatory" judge and the latter as "a glad-handling public defender."
Benched is proving to be some sort of safe haven for actors from cancelled comedies, since—as we previously reported—it will star Happy Endings'  Eliza Coupe as Nina, "a dedicated, career-driven corporate attorney who has a very public nervous breakdown after getting passed up for an expected promotion." TV Guide also points out that once-and-future-dean Jim Rash and Ben And Kate's Nat Faxon will appear in the series as well, suggesting that anyone who suddenly finds themselves out of a job should look into USA's new wacky courtroom comedy.
Also, we should point out that, since Yvette Nicole Brown is being billed as a "guest star," this isn't really anything that would keep her from appearing in a new season of Community. In fact, the only thing preventing the entire cast from reuniting for another season of Community is the fact that it got cancelled and will never come back. But your childhood dog really is off living on a farm somewhere, and he's very happy.