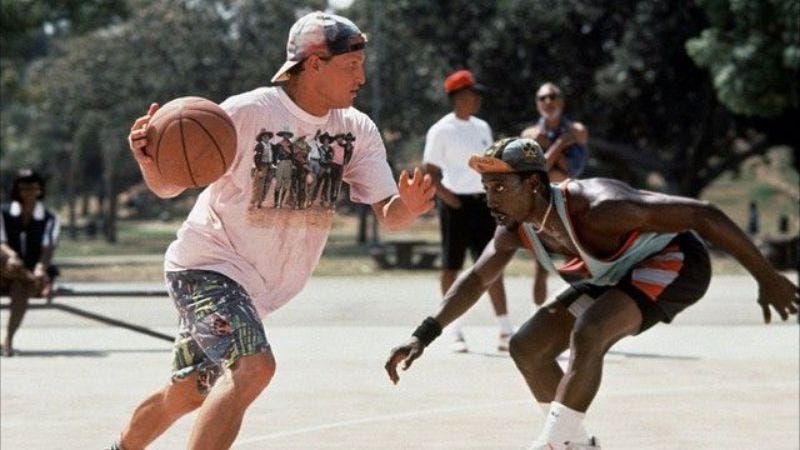 Ron Shelton—the writer/director best known for a string of sports movies that includes Bull Durham, Blue Chips, Cobb, The Great White Hype, and White Men Can't Jump—is stepping up to the plate again, taking it one game at a time, and just trying to win one for the team.

The team in question is Showtime, which is developing a basketball drama that Shelton will write, executive produce, and give 110 percent to, while showing mental toughness and bringing his A-game. While Shelton explored amateur basketball with White Men Can't Jump, this new series will be a behind-the-scenes look at a professional basketball team.

Whereas ESPN's football drama Playmakers ran into trouble when the show didn't get the blessing of the all-powerful NFL, Shelton's series will have input from the staff of the Los Angeles Lakers (including former coach Phil Jackson). So, look for a dramatic storyline where the team's star player totally doesn't rape anybody or cheat on his wife, and another one where he and the team's other, much larger star player just get along great and have no problems with each other whatsoever.

No word on the cast yet, but you can probably also expect a high-profile film actor who's looking to jump on the Emmy train, at least one former NBA player who's looking to break into acting, and cameos from still-active players that won't be half as entertaining as this.