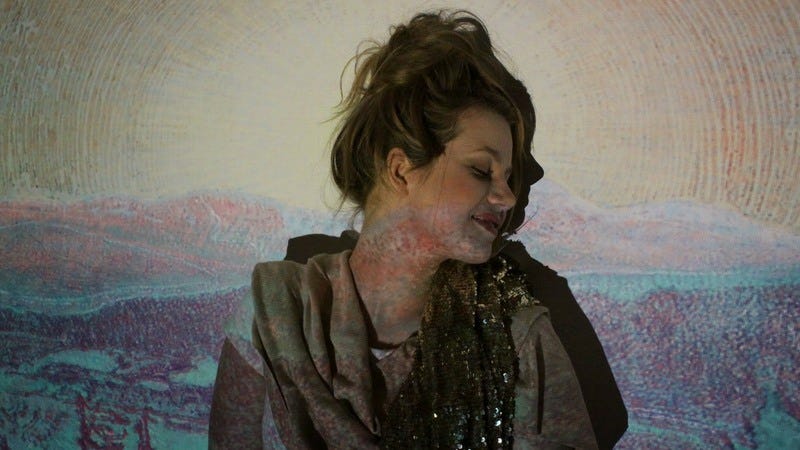 Fans of Welcome To Night Vale might recognize the name Mary Epworth. The UK-based singer is currently on the road with the podcast gang, appearing each night as the show's musical guest. A blend of Chelsea Wolfe and Mirah, Epworth puts out evocative and dreamy tunes inspired by nature and imbued with fuzzy guitar and plaintive synths. It's a little bit folk, a little bit rock, and a little bit psych, all forming together into a mix of sounds that's entirely intriguing.
Below, The A.V. Club is premiering the new video for Epworth's "Long Gone." The opener to her debut LP, Dream Life, "Long Gone" is simultaneously grand and intimate. Fans of acts like Cat Power and Lana Del Rey should find something to enjoy for sure.
Dream Life is out May 19 on Highline Records.