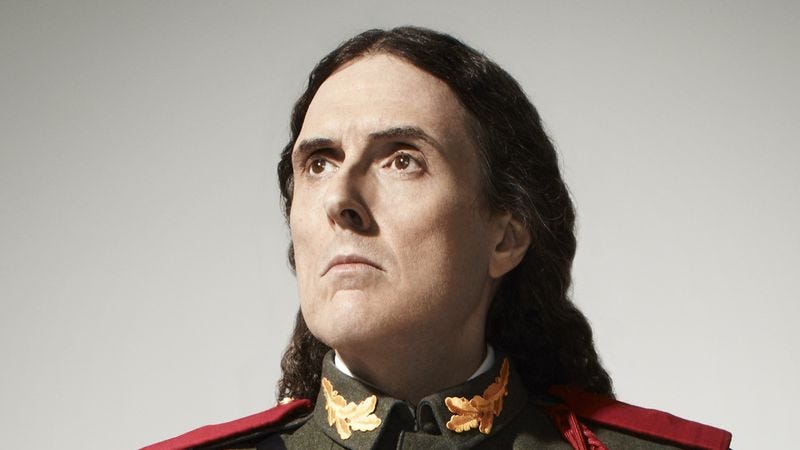 "Weird Al" Yankovic's salute to television—complete with Andy Samberg as a whiny Joffrey from Game Of Thrones—arguably stole the show during last night's Emmys, but it could have been an even bigger production. Yankovic tells Vulture that he had to cut a few lyrical tributes from the final piece, including nods to both Downton Abbey and True Detective. (The latter included the line "It was like Starsky & Hutch, if Nietzsche had written it.")
Yankovic says he was asked to do the parody by Emmy host Seth Meyers about two-and-a-half weeks ago, but that the True Detective number was pulled just two days prior to last night's broadcast due to time concerns. The Downton Abbey parody was cut a bit earlier during the drafting process, while Yankovic's jabs at Homeland were originally longer but were cut for time.
Perhaps most surprising is that avowed nerd Yankovic says that, despite doing such a bang-up job on the Thrones parody, he actually hasn't seen much of the show. To his credit, he says he plans to watch it while on the road for his upcoming Mandatory Fun tour.