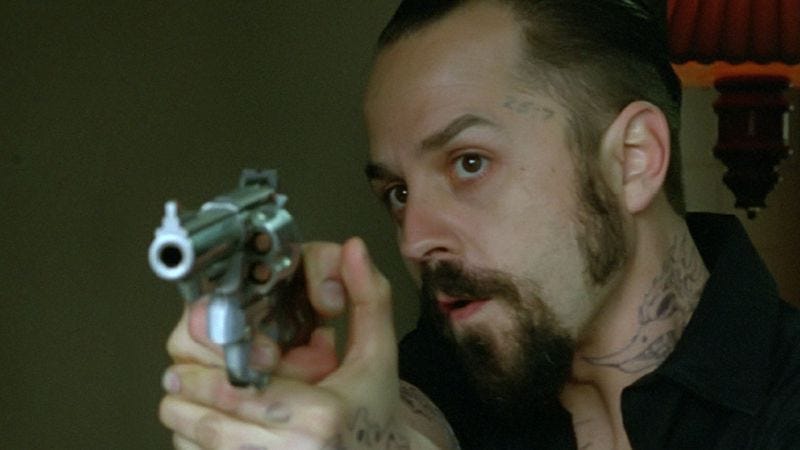 Perhaps inspired by critical consensus that suggested phrases like "not bad" or "could have been worse" or "beats a stick in the eye," Americans looking to stave off cabin fever turned out in surprising force for Contraband, the rare mid-January studio release that isn't completely awful. At $24.1 million, the film cruised into first place and significantly bolstered Mark Wahlberg's star status in the process—if a generic thriller can enjoy that strong a mid-January opening, surely star power has something to do with it. (Unless the mini-cult of trainwreck Giovanni Ribisi performance appreciators is larger than we thought; for this crowd, Ribisi's incomprehensible Cajun accent more than delivers the goods.) The 3-D version of Beauty And The Beast also did solid business, with $18.5 million for second, further encouraging the diabolical trend of 3-D conversion jobs on movies that were never intended for the format. That left Joyful Noise as the odd movie out, opening fourth with a weak $11.3 million, proving again that "Glee-ks" aren't willing to pay money to extend their obsession with canned choir covers and synthetic melodrama.
No action to report on the arthouse front, save for We Need To Talk About Kevin, which reopened relatively well after a one-week Oscar qualifying run last year. At $22,000 per screen on two screens, the film enjoyed the week's highest average, though the news, on balance, was even better for Wim Wenders' 3-D dance documentary Pina, which added a few more theaters and still collected $18,000 per screen in its fourth week.
For more detailed numbers, visit Box Office Mojo.