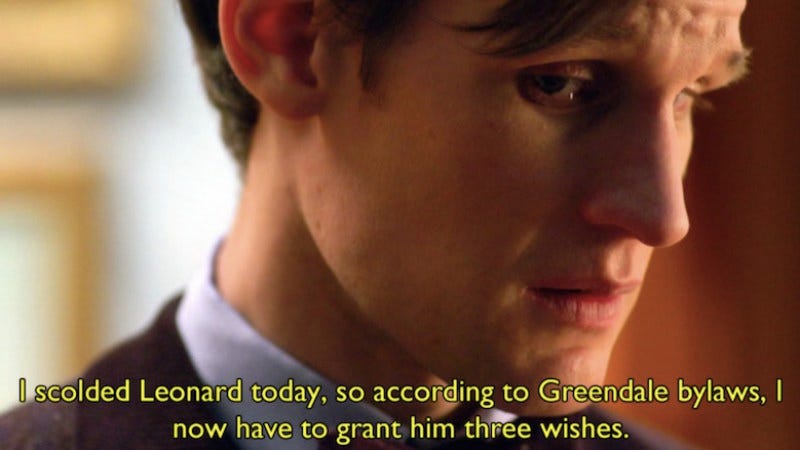 Community not only lives on through Joel McHale's call outs to it as the host of The Soup and via streaming on Yahoo, but also through all kinds of crazy, fun mash ups.
The latest one, a slightly underused Tumblr called Gallifrey Community College, takes iconic quotes from the the sitcom set at Greendale Community College and matches them with images of the cast of the BBC's classic sci-fi show Doctor Who.

Community's Dean Pelton's classic quote, "I scolded Leonard today, so according to Greendale bylaws, I now have to grant him three wishes," is perfect over the slightly teary photo of Eleventh Doctor played by Matt Smith.
Want to know how Clara Oswald (played by Jenna Coleman) has time to do all she does as the companion to Doctor Who's Eleventh Doctor? Even she is in awe of her schedule as fans might be, as evidenced by this quote from Community's Annie.
Don't miss Alex Kingston as Doctor Who's River Song (she was a guest on a few episodes) looking beleaguered as she channels Community's Troy with the quote, "I've never been to LegoLand. I just wanted you guys to think I was cool."