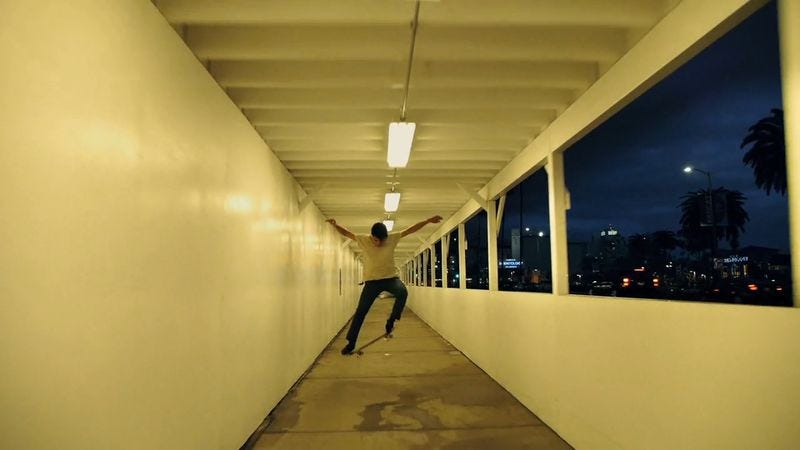 Balmorhea's ethereal sound could turn the most banal footage into art, so when combined with beautiful images, it is quite lovely. In the video for "Pyrakantha," the Austin instrumentalists score the crepuscular journey of professional skateboarder Danny Garcia over the course of 42 days. Garcia skates all over Los Angeles, giving viewers a unique tour. Watch below.
The A.V. Club has praised the beauty of Balmorhea's videos before, and readers may also recall the band's charming rendition of Robert Earl Keen's "So I Can Take My Rest" for State Songs.
Balmorhea - Pyrakantha [official] from Colin Kennedy on Vimeo.