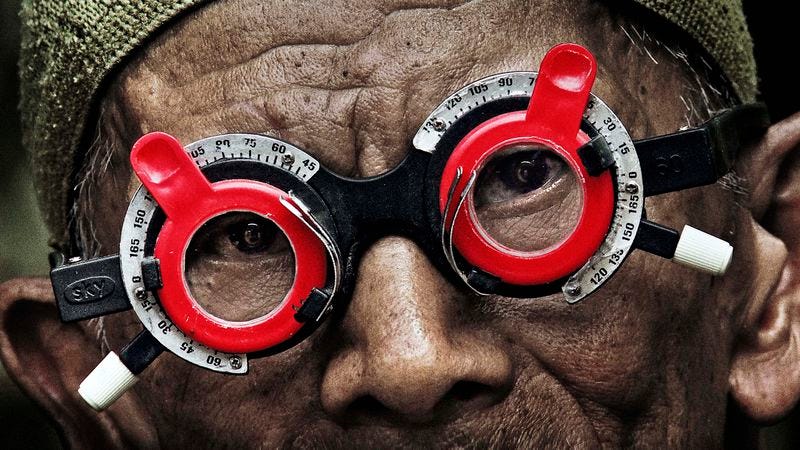 Since it first premiered at Telluride in 2012, Joshua Oppenheimer's The Act Of Killing has to come to be regarded as one of the seminal documentaries of the ongoing nonfiction renaissance—a disturbing look at the purge killings that swept Indonesia during the mid-'60s, as explained by the perpetrators, who've lived free for decades, often hailed as local political heroes.
Oppenheimer's hotly anticipated follow-up, The Look Of Silence, opened in theaters last week. Like The Act Of Killing, in which Oppenheimer and his largely anonymous Indonesian crew gave the killers creative control over reenactments of their crimes, the film centers on a gimmick: Optometrist Adi visits assorted participants in the killings, none of whom are aware of the fact that they had previously admitted to murdering Adi's older brother in interviews conducted for The Act Of Killing.
Today, we have an exclusive clip from the film, courtesy of its American distributor, Drafthouse Films. The scene looks at how the purge, in which over half a million were brutally killed under the guise of riding the country of "communism," is currently taught in Indonesian schools.