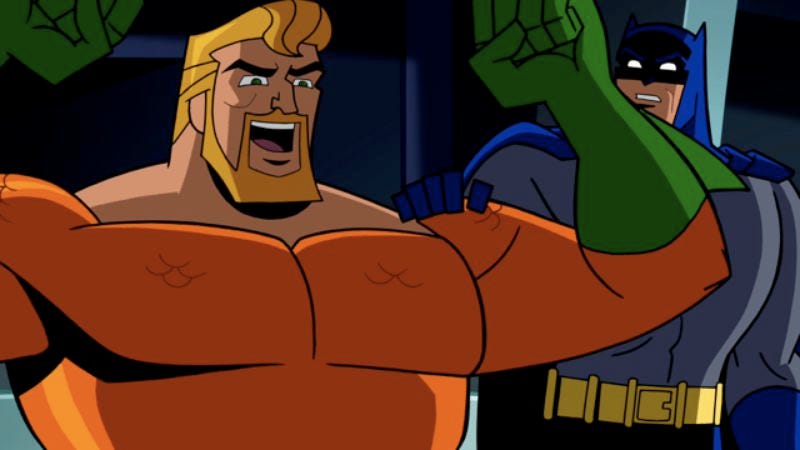 Compared to the 500 movies that Marvel currently has in the works, Warner Bros. and DC's superhero movie operation is a little small. It does, however, have a lot of room for aggressive expansion, so it's looking to quickly fill out its ranks by finding someone to write the Aquaman movie that it still hasn't announced but is obviously making. According to The Hollywood Reporter, Warner Bros. has hired two writers to each put together their own script for the film, with whoever writes the best one winning a cushy high-profile job and whoever writes the worst being left for dead in an alley somewhere.
The two lucky contestants are Gangster Squad's Will Beall and 300: Rise Of An Empire's Kurt Johnstad, with Beall having written a Justice League script back before the superhero movie renaissance and Johnstad having worked with Batman V. Superman director Zack Snyder in the past. Johnstad's pedigree makes him sound like an obvious favorite for Warner Bros., but maybe Beall has some untapped knack for writing fish dialogue and he'll surprise everyone with a great script that handles the sea creatures Aquaman talks to in an honest and mature way. Or they'll just hire the guy who writes the best slow-motion underwater fight scenes.
Something like: "Whooosh-POW. Aquaman punches Black Manta in slow-motion. It looks really cool. Then a bunch of mermaids swim up and start making out with him. Roll credits." That wasn't so hard. Maybe we could write this movie? Give us a call, DC.