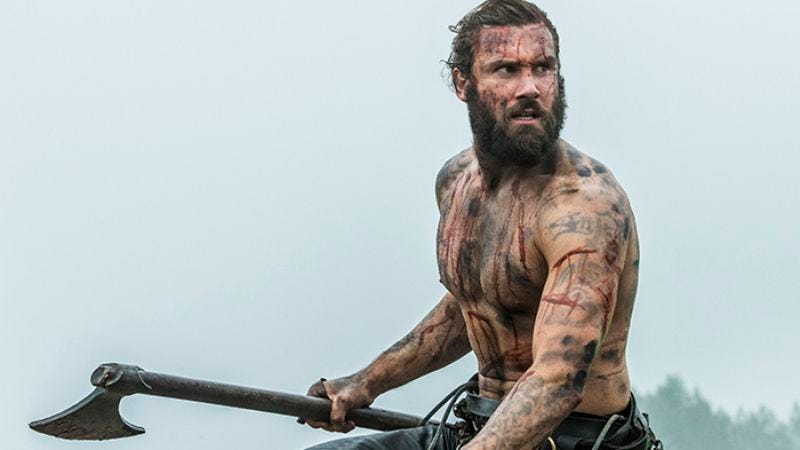 According to The Hollywood Reporter, Vikings star Clive Standen will portray CIA operative Brian Mills in NBC's straight-to-series-because-the-property-is-recognizable drama Taken. The role, of course, was originated by Liam Neeson in the popular film trilogy of same name: In the first film, after retiring from the CIA, Mill's daughter is taken by human traffickers while traveling in France. In the sequel, Mill's ex-wife is taken by the Albanian mafia while visiting Istanbul. In the final chapter of the trilogy, no one is really taken until the climax, unless you count the lives of half the cast and filmgoers' hard-earned money.
The series will act as a prequel to the films, showing how Mills became a walking demolition derby who is hopelessly awkward when dealing with family members, unless they're being held at gunpoint. We're not sure if someone will be taken from him in the pilot or if someone will be taken every episode, starting with his mailman and ending the season with a missing dog groomer. The only thing we're sure of is that the body count will probably be pretty high, even on network TV.
While this may smack of lazy programming, it's important to note that Homeland writer Alexander Cary will pen the script and executive produce the series, which is good news since almost any given episode of Homeland is better than any given Taken movie. Luc Besson, writer and producer of the original trilogy, will also executive produce the series, and Alex Graves (Homeland, Game Of Thrones) will direct the pilot.