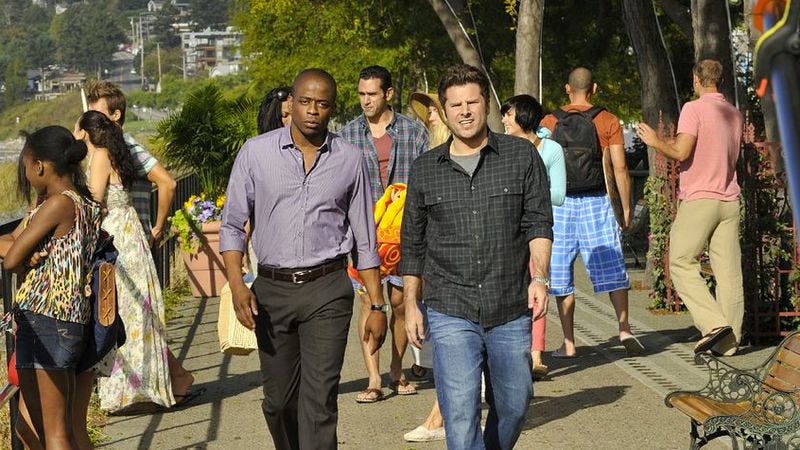 After 121 episodes of fake psychic detective work, hidden pineapples, and wacky character names for Dule Hill, USA's long-running comedy procedural Psych will end after eight seasons. The series finale will air on March 26, followed by a one-hour live show featuring a Q&A with creator Steve Franks and the cast.
Psych has been a reliable performer for USA, almost reaching Monk's episode total, but its ratings have declined in recent seasons to average just under 2 million viewers. With five other drama pilots in development—and having just aired a two-hour Psych musical special—the cable network decided it was time for the bumbling, whimsical capers of Shawn, Gus, and the Vancouver-as-Santa Barbara police department to come to an end.
Franks promises that the final episode should tie up most loose ends, and USA president Chris McCumber said in a statement, "While the series will wrap in March, somehow I don't believe we've heard the last of Shawn and Gus." That leaves open the possibility that Gurton Buster and Ichabod Fletchman could one day rise again in some kind of special, perhaps like the "London"-set, eighth-season premiere that had few of the series regulars.
James Roday and Dule Hill recorded a message for fans after the cancellation came down, which you can watch in full below.