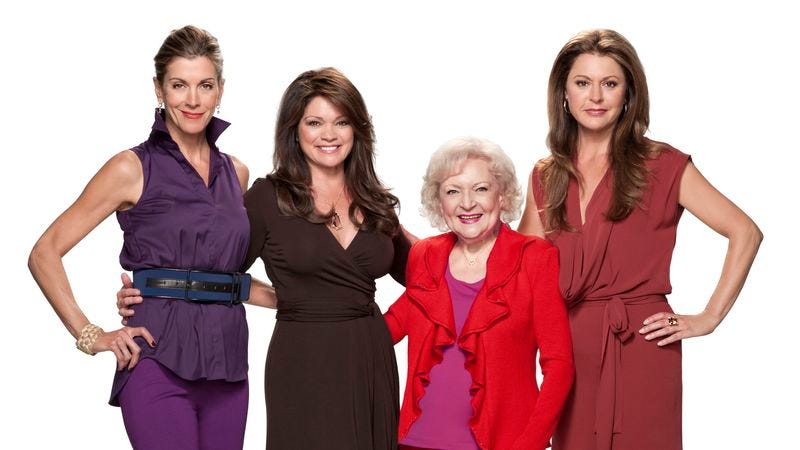 To the dismay of everyone who delights in watching Betty White, twinkle-eyed and smiling, call someone a bitch, TV Land has declared that the sixth season of Hot In Cleveland will be its last. The show, which recently aired its 100th episode, stars Jane Leeves, Wendie Malick, and Valerie Bertinelli as a trio of actresses who abandon Los Angeles to go be best friends with White in the titular city, as we all would.
TV Land's first scripted program was a breakout success for the network, built on the mad notion that fans of classic TV might enjoy watching veteran sitcom performers bounce fast-paced jokes and one-liners off of each other, undistracted by the blinking red crystals in their palms summoning the Sandmen to drag them to Carrousel. The show is survived by a spin-off, Cedric The Entertainer's The Soul Man, and a surprising number of people in its target demographic.
Still, given the plethora of TV roles for women in their 40s and older that are constantly being churned out by Hollywood, it should only be a matter of time before the cast is reunited again somewhere else.