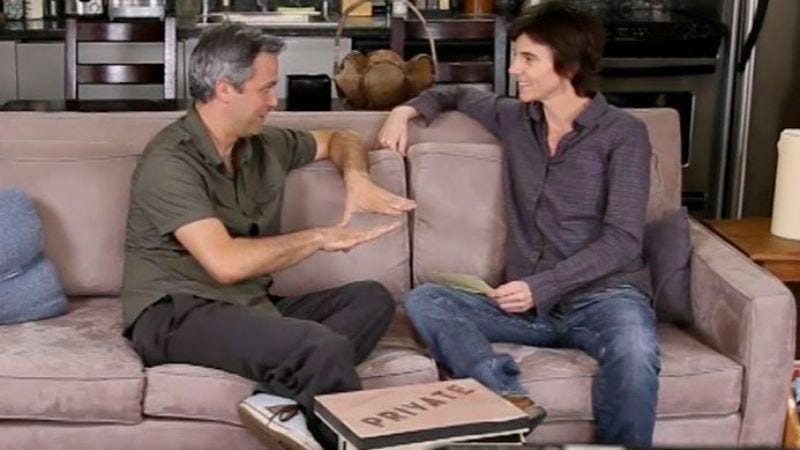 Over the past decade or so, live-storytelling events have propagated at a bewildering pace, particularly in big cities. One of the best is Mortified, wherein people read old love letters, poetry, lyrics, and other cringe-inducing artifacts from their adolescence onstage in a room full of people—pretty much the last thing their younger selves could imagine. David Nadelberg started the series in Los Angeles, and it has since spread the cringing to other cities.
Last year, the Sundance Channel adapted it for the small screen via The Mortified Sessions, where famous people dug through their past to prove the veracity of Us Weekly's maxim "Celebrities: They're Just Like Us!" once again: They have embarrassing shit hidden away in shoeboxes too!
The Mortified Sessions is back for a second season with guests like Mark Duplass, Gillian Jacobs, Marc Maron, Busy Philipps, and in this exclusive clip from Monday's episode, Tig Notaro. It airs tonight at 10 p.m. eastern.