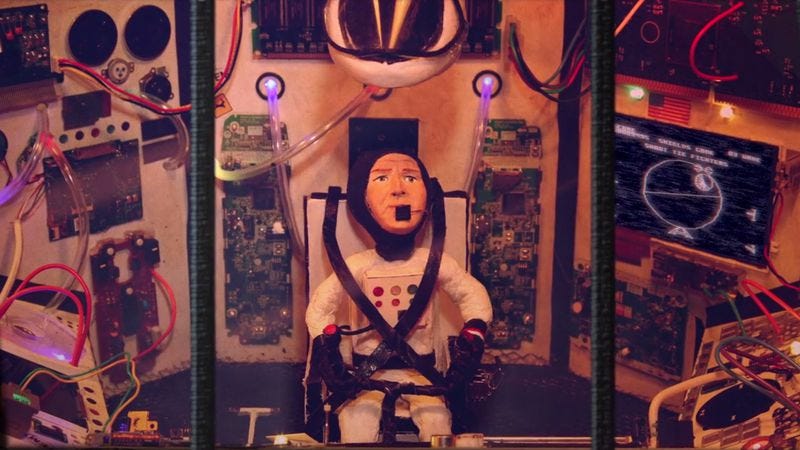 Some fans of the jam band Phish like to show their dedication to the group by listing how many times they're seen the band live. For guitarist and filmmaker Nick Setteducato, fandom is a spur to make art of his own. For the past two and a half years, Setteducato (a New Jersey expat who now lives in Wellington, New Zealand, and whose day job involves working for Peter Jackson) has been steadily working in his spare time to bring his vision to life. And that vision is a trippy stop-motion video that serves as a testament to his Phish fandom—as well as a thick mix of other pop-culture references.
In an interview with JamBase, Setteducato explains the origins of his short film, 2016: A Space Oddity. "I settled on this idea of an absurd, surreal, space adventure inspired by episodes of the great '60s British TV series Thunderbirds, and set to a short, upbeat instrumental track," he says. "The ideas just flowed from there." Those ideas include nods to David Bowie, Star Wars, and dozens of little in-jokes and Easter eggs for all the Phish diehards out there. No word yet on how many of those jokes were birthed from the exhaustion of spending countless sleepless night meticulously building these designs and sets by hand. That attention to detail, and handmade sense of care, is what pushes this project into a different league of achievement.
2016: A Space Oddity from Nicholas Setteducato on Vimeo.