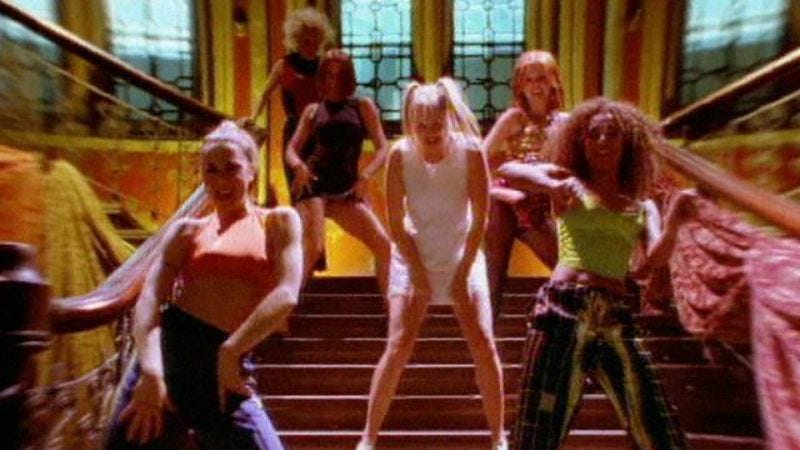 In a study cited in Time magazine, a computational musicologist from the University of Amsterdam claims to have discovered the U.K.'s catchiest song, and it's not "I'm Henery the Eighth, I Am." It's the Spice Girls' 1996 girl-power anthem "Wannabe," followed closely by Lou Bega's 1999 cover of a 1949 Cuban dance song "Mambo No. 5." (Survivor's "Eye Of The Tiger" came in at number three, with Lady Gaga, Abba, Michael Jackson, Whitney Houston, Roy Orbison, Aerosmith and The Human League rounding out the top 10.)
The results were determined by means of an online game called Hooked On Music, which, among other tests, measured the amount of time it took participants to recognize a particular song followed by their ability to hum the next four seconds of the track. Both "Wannabe" and "Mambo No. 5" put their hooks at the very beginning, a quality which presumably helped listeners identify them so quickly (2.3 and 2.48 seconds, respectively). Dr. John Ashley Burgoyne promises to use this information to determine why certain songs get stuck in peoples' heads, and hopefully eventually figure out how to get them the hell out of there.
This is opposed to America's catchiest song, which is obviously "Call Me Maybe," and France's catchiest song, which is an 11-minute Serge Gainsbourg number with incestuous overtones.