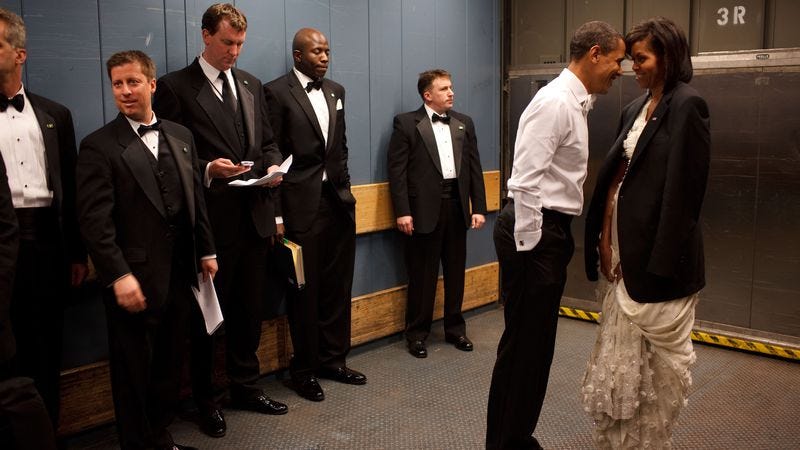 Now that Dinesh D'Souza has made Barack Obama And The Terrible, Horrible, No Good, Very Bad Presidency twice, maybe it's time America got to see a different side of Barack Obama. America might like to see a side that isn't secretly bent on turning the Senate chambers into a bacchanalian den of imperial depravity before tearing off his latex mask to reveal the clone of Osama Bin Laden. Maybe America is ready for a softer, more romantic Obama. America might just be up for an Obama that takes long walks, holds hands, peruses exhibits at the Art Institute, and takes his date to check out a Spike Lee Joint. Wouldn't that be nice, America?
Deadline reports that Richard Tanne is directing Southside With You, a romantic film about the Obamas' first date. Already being compared to Richard Linklater's Before Sunrise, the film will recount a romantic afternoon in the South Side of Chicago. Michelle recalls the date as being "very nice," so it's unlikely that the film will include a roller-coaster courtship with Barrack accidentally alienating Michelle, only to catch up with her in O'Hare's international terminal so he can express his true feelings about single-payer health care and win her back.
Tika Sumpter (Ride Along) has been cast as Michelle, who was Barack's boss at a Chicago law firm at the time of their courtship. Casting is underway for the young legal assistant who would one day become the 44th President of the United States. Filming is scheduled for next July.