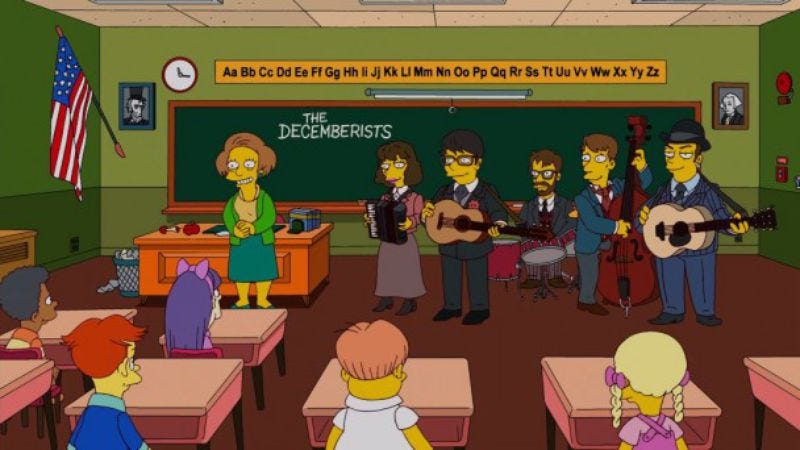 Both The Decemberists and Tom Waits are set to guest star on the upcoming season of The Simpsons in some capacity. Decemberists frontman Colin Meloy tweeted the above picture of the band all Springfielded out earlier this week, though not much else is know about what the band will actually be doing on the show.
In contrast, TV Line got Simpsons executive producer Al Jean to flesh out Waits' role a little, saying that while the gruff-voiced acting veteran won't sing in the episode, he will help introduce Homer to a community of survivalists. Jean says, "We did a lot of research into the 'prepper' phenomenon, where people are convinced that some horrible catastrophe—like an electromagnetic pulse—is going to occur, and that people will have to survive without the grid. So naturally, Homer becomes a prepper."
Other guests confirmed to appear on the upcoming season, which starts airing Sept. 30, include Justin Bieber, Edward Norton, Zooey Deschanel, Fred Armisen and Carrie Brownstein, Benedict Cumberbatch, and Patton Oswalt.