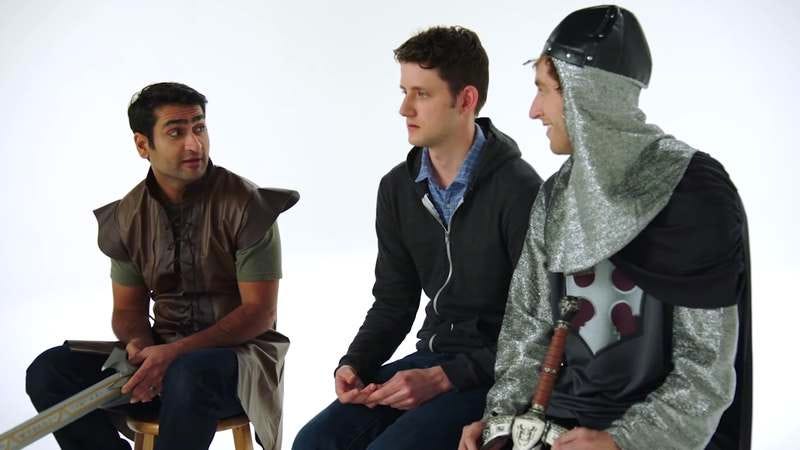 The stars of Silicon Valley: They're just like you! Well, if you're anxiously awaiting the return of Game Of Thrones, that is, they're just like you. In a video called Chattin' Thrones (nope, Chris Hardwick has nothing to do with this) presented by HBO Video, Kumail Nanjiani, Zach Woods, and Thomas Middleditch of the HBO comedy Silicon Valley get giddy and geeky about the fifth season of Game Of Thrones, which returns to HBO this Sunday. Nanjiani and Middleditch even don medieval costumes for the occasion.
The Silicon guys talk mostly about one of the series' most underrated characters: Sansa Stark. In the words of Nanjiani, "Sansa gonna do Sansa." HBO should make that the official slogan for season five.
Chattin' Thrones is essentially just a souped-up crossover promo, as Silicon Valley's second season premieres after this Sunday's Game of Thrones premiere on HBO. But as far as promoting programming blocks go, HBO has found one of the more fun ways to do it.