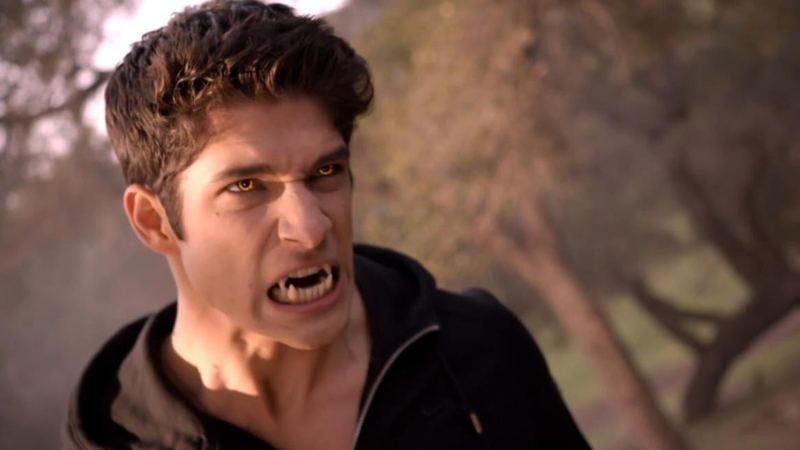 MTV has announced that it's renewing its supernatural drama Teen Wolf for a sixth season, boldly defying the passage of time and its efforts to makes the word "Teen" in the show's title harder and harder to believe. (The part where cast members transform into wolves and battle magical Japanese fox ghosts remains, of course, unimpeachable.) The announcement was made at the show's Comic-Con panel, eliciting hearty approval from fans of both teens and wolves alike.
Said panel featured appearances from showrunner Jeff Davis, along with series stars Tyler Posey and Dylan O'Brien, who traded banter back and forth about imperiled bromances, sappy slogans, and the specter of high-school graduation and what it might mean for the show. The panel was moderated by Jersey native, jersey-wearer, and were-walrus expert Kevin Smith, an avowed fan, who said he burst into tears during the show's recent fifth season premiere.
Davis also debuted a mid-season trailer for upcoming episodes, featuring creepy surgeries, clockwork masks, and a lot of people being shoved against walls, in what seems to be Teen Wolf's typical M.O.
Get More: MTV Shows