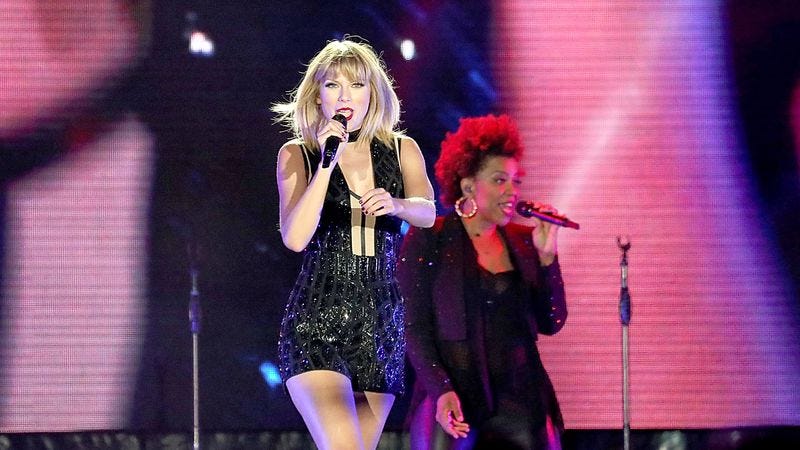 Since 2006, Taylor Swift has dropped an album every other fall. For better or worse, 2016 broke with tradition. (As it did in so many other ways.) But, fear not, because Swift has recorded a song for Fifty Shades Darker. The track—a duet with former One Directioner Zayn Malik—is called "I Don't Wanna Live Forever" and is full of breathy vocals about longing. You can hear a snippet of it in the Swift Instagram below. (It's also available on iTunes and Apple Music. Not Spotify. Never Spotify.)
Swift wrote "I Don't Wanna Live Forever" with frequent collaborator Jack Antonoff and Sam Dew, Antonoff tweeted.
For as anticlimactic as the first movie in the BDSM-light franchise ended up being, it too was able to wrangle high profile artists to record sexy—what else?—songs for the soundtrack. The Weeknd's "Earned It" was even nominated for an Oscar.