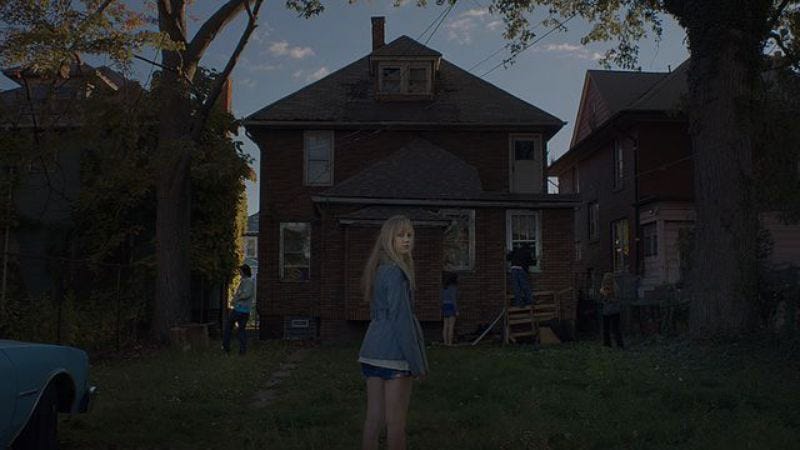 Soon after announcing its initial lineup of films, the 2015 Sundance Film Festival has released its list of movies that people will faint during, puke after, and walk out of, also known as the midnight sidebar. Like the competition slate, the midnight sidebar includes some high-profile names, including Keanu Reeves and Kevin Bacon, who are presumably not trawling for awards glory because genre movies don't win a lot of awards.
Anyway, leading the slate is Eli Roth's Knock Knock, a home-invasion thriller we thought sounded suspiciously like a Seymour Cassel movie from 1977. Reeves stars as a married man whose life is "turned upside down" when two beautiful young women appear on his doorstep. Bacon stars in another high profile pick, Cop Car, as a police officer pursuing two 10-year-old boys who took his squad car for a joyride.
Room 237 director Rodney Ascher will return to the festival with the world premiere of The Nightmare, a "docu-horror" film about sleep paralysis. Other world premieres include The Hallow, the debut from new The Crow reboot director Corin Hardy; Hellions, about a teenage girl who must fend off malevolent trick-or-treaters, from Pontypool director Bruce McDonald; Reversal, about a woman who turns the tables on the sexual predator who has her chained up in his basement; and Turbo Kid, an '80s style post-apocalyptic adventure developed from a The ABCs Of Death contest entry.
Finally, there's It Follows, starring The Guest's Maika Monroe as a teenager pursued by a terrifying entity that appears to be sexually transmitted. It Follows premiered at Cannes last year, where The A.V. Club's A.A. Dowd saw it and said it was really good.