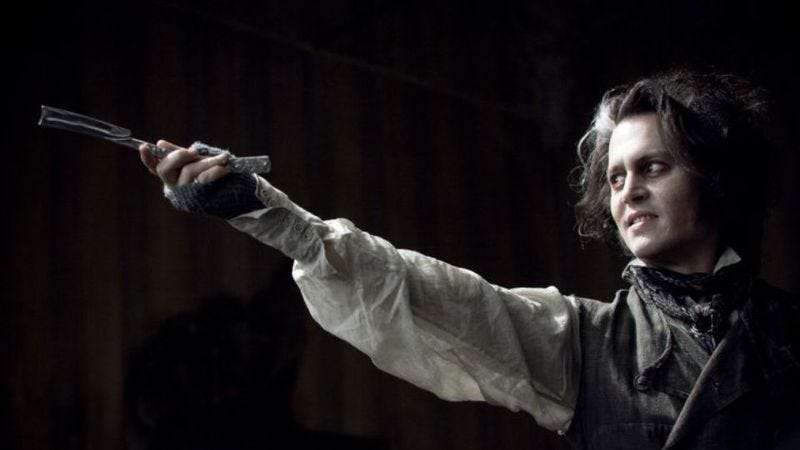 In a story that would make for a pretty solid Law & Order plot—complete with a snarky Lenny Briscoe quip or two—if not for the part where real people were actually hurt, two New Zealand teenagers have been hospitalized after an accident on the set of a high school production of Sweeney Todd. The pair were apparently injured by a straight razor that the production had procured from an antiques store, and then filed down and wrapped in duct tape and foam to be rendered safe.
Although the razor had been used numerous times during rehearsal without incident, something apparently went wrong on the night of the performance, seriously wounding one student and causing moderate injuries for another. (It's also been suggested that there might have been a malfunction with a trap door that contributed to the wounds, but Sweeney Todd isn't about a deranged trap door manufacturer, so here we are.)
The production apparently intended to do Stephen Sondheim and Hugh Wheeler's bloody classic justice: According to the school, this version of Sweeney—the story of an insane barber who cuts the throats of every customer unlucky enough to venture into his chair—didn't skip on the gore, despite its scholastic setting.
Both students are currently in stable condition.