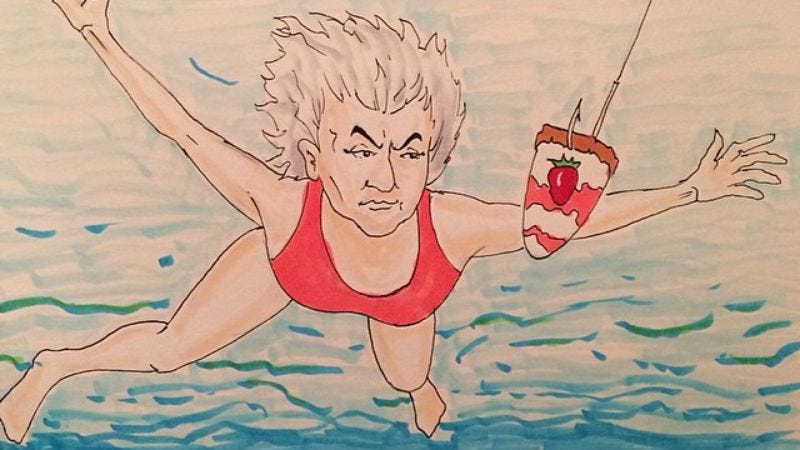 Drag queens have been celebrating The Golden Girls for years, and the time has come for the rest of us to get on the post-menopausal bandwagon. Actually, that time came last September, when artist Mike Denison, inspired by his love for The Golden Girls and throaty voice of reason Bea Arthur in particular, resolved to draw a portrait of the 5'10" comedienne every day for a year.
The result is "Bea A Day," Denison's tumblr project currently at 313 Bea Arthurs and counting. The sketches include ink wash, pencil, and watercolor portraits, an HR Giger-style portrait, Golden Girls vinyl figures, and a wealth of wide-ranging Bea-centric pop culture references, including "Bea-enne of Tarth" (one of several Game Of Thrones-inspired drawings), "The Knights Who Say Bea," "B.T.," and its presumably McDonald's-sponsored ripoff "Mac And Bea." Denison tells The Daily Beast that he draws the sketches every night between eight and 10 p.m. There's only one subject Denison says is off limits, and that's Bea Arthur naked—unlike some other, less reverential artists out there.
Denison also says that publishers have already expressed interest in a "Bea A Day" coffee table book, even though a Page-A-Day calendar is arguably the more logical product. In the meantime, fans can buy Denison's original sketches on his Etsy page, submit their ideas for original commissions via Twitter, or search for cheesecake with his Busy Bea iPhone app.