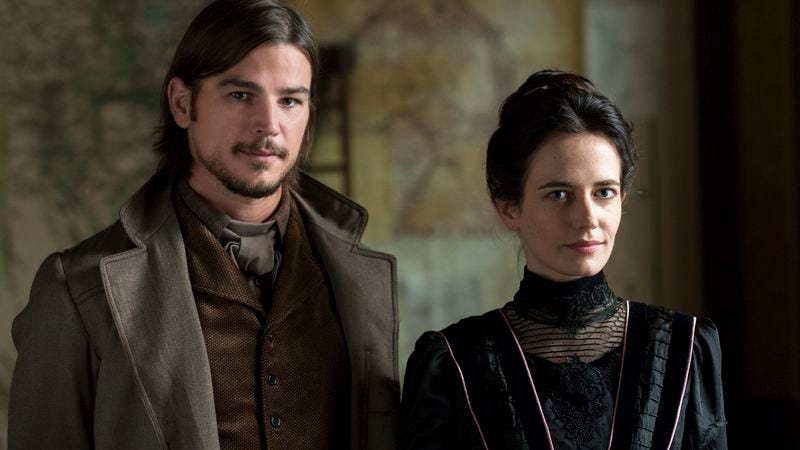 Penny Dreadful, Showtime's gleefully operatic 19th century horror series, has been renewed for a second season, the network announced via press release today. Though the series' viewership numbers have been a little low for first-run broadcasts—it has yet to crack 1 million viewers by that metric—it ultimately attracts around 5 million viewers, according to Showtime's numbers, and it's the most sampled show ever on the network's streaming app, Showtime Anytime. (Considering Showtime Anytime just became available to most consumers late last year, this is not as impressive as it might seem, but we'll give you this one, Showtime.) The order for season two is for 10 episodes, as opposed to season one's eight, and the series will continue to be a co-production between Showtime and the British broadcaster Sky Atlantic.
"Picking up Penny Dreadful was one of the easiest decisions I've made," said Showtime president David Nevins in the press release.  "The series has had worldwide impact, drawing big, passionate audiences on both sides of the Atlantic, and more than any other show on our network has hit the bullseye with viewers who want to watch television in all the new ways that are available. John Logan has deftly created an epic series that has drawn raves from a wide-range of audiences from quality drama lovers to critics, to hardcore genre fans. We look forward to working once again with our partners at Sky Atlantic and are extremely excited for what's in store for season two."

Created by John Logan, who also writes every episode, Penny Dreadful mashes up many of the most popular horror characters of the 19th century into a story where they're all living together in London (sadly, not as wackily mismatched roommates who get into scrapes but then realize they love each other), then uncovers their mysteries as it goes along. There were some rumors that the show might end up being an anthology series, like FX's American Horror Story or HBO's True Detective, but in this interview, series star Josh Hartnett suggests these are the characters the show will have going forward. (The series also stars Eva Green and Timothy Dalton.) Anyway, we're happy enough to keep following these characters, but we were so hoping season two would end up being an elaborate Dick Turpin mash-up. We'll hold out hope for that anyway.