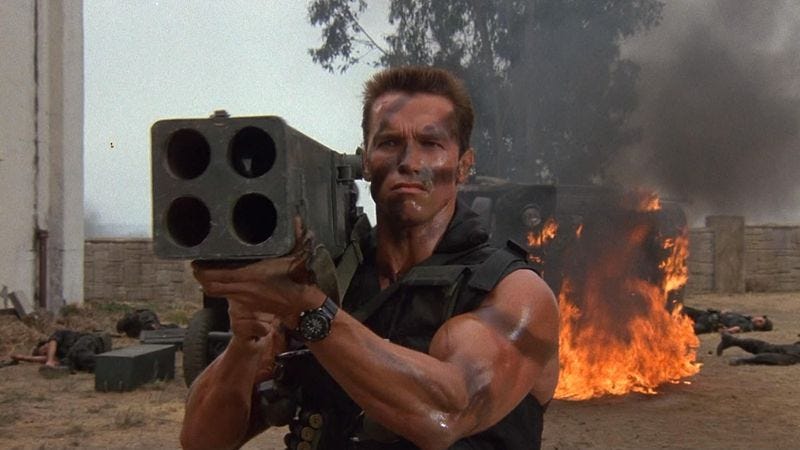 Arnold Schwarzenegger can list many things on his resume: action star, champion bodybuilder, governor, restauranteur. And now he's trying to add one more: serious actor. After a somber turn in the low-key zombie drama Maggie, he's now working with producer Darren Aronofsky and Enemy screenwriter Javier Gullion on 478, a drama about a man who loses his wife and daughter in a plane crash.
A meditation on loss and man's powerlessness in the face of tragedy overseen by a critical favorite like Aronofsky certainly sounds like it could be the prestige pic we never expected to see Schwarzenegger star in. Then again, Arnold's character focuses his grief on the air traffic controller on duty during the crash, blames him, and "seeks him out for revenge," which sounds like an Arnold Schwarzenegger movie.
With no director on board, 478 is still in its early stages. In the meantime, its star has to contend with low-budget arthouse fare like long-gestating Twins sequel Triplets, the talk-show host biopic The Legend Of Conan, and Terminator sequel/reboot/reimagining/McDonalds tie-in Tyrmynytyr Gynysys.