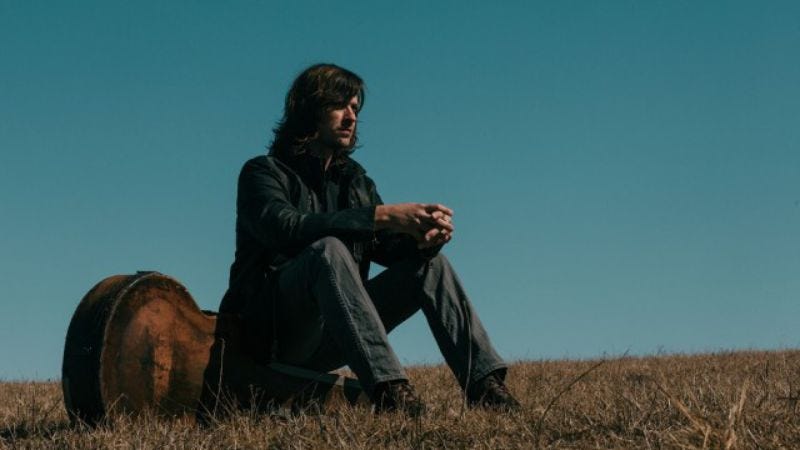 Rhett Miller, dreamy frontman of Old 97's and wearer of stylish button downs, premiered the new video for "Most In The Summertime" over at Salon today.
The clip, which plays like a visual cousin to his video for "Come Around" from his The Instigator album, features a static Miller in various locations and states of dress (and undress) such as a park bench, a strip club, his bedroom, and a shrink's office. There's also some literal gallows humor when Miller is shown standing in a shower with a noose around his neck. WFMU's Dave Hill makes an appearance, as does singer-songwriter Nicole Atkins.
The tune itself is featured on Rhett's latest solo effort, The Traveler, and features members of Black Prairie (which features members of The Decembrists) as well as two of Miller's college rock idols, Peter Buck and Scott McCaughey of R.E.M. Miller's solo tunes usually have a lighter touch than the raucous Old 97's records , including some really sweet harmonies on the choruses. But they still retain that cynical lyrical touch that has endeared so many lovelorn fans to his music. Even "Most In The Summertime," a song about a couple going on a picnic in the summertime, has that Rhett Miller edge. What does he think of this girl in the winter months? And what's this Texan doing calling a Coke a pop?