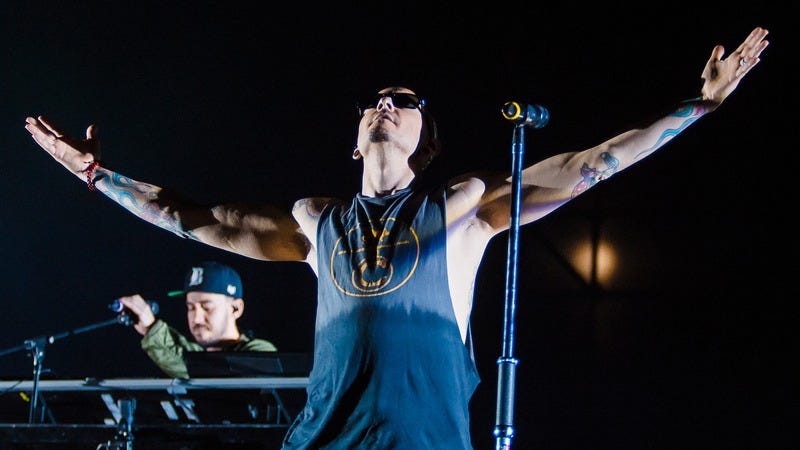 Linkin Park singer Chester Bennington took his own life last month, resulting in tributes and some speculation that his decision may have been influenced by Chris Cornell, the Soundgarden singer who also took his own life earlier this year. In a new piece from Rolling Stone, Bennington's close friends dispel that myth, citing that Bennington's death was more directly related to his own mental health and addiction issues.
Ryan Shuck, a friend and collaborator of Bennington's, says the singer had opened up to him a month before his death about his struggles, describing via text "an hour-by-hour battle with addiction." Apparently, Bennington had relapsed from his sobriety as recently as October. Other friends say that he was often upbeat, and Linkin Park's tour manager described him as being in "the best physical condition of his life."
Rolling Stone's account includes recollections from the likes of Jared Leto—who recently wrote a tribute to Bennington—as well as members of Stone Temple Pilots and ZZ Top. The piece is filled with stories of Bennington's kindness, humor, and the joy he took in his family, which are exactly the kinds of stories one can assume he'd want to be remembered by.
Here's a nice one:
Steve Stevens, who plays guitar with Billy Idol, remembers Bennington holding a new puppy while greeting everyone who came backstage at an event last October for Rock to Recovery, an organization for sober musicians. "He was making sure that everybody got to meet the dog at the door," he says. "It was so endearing and so Chester."