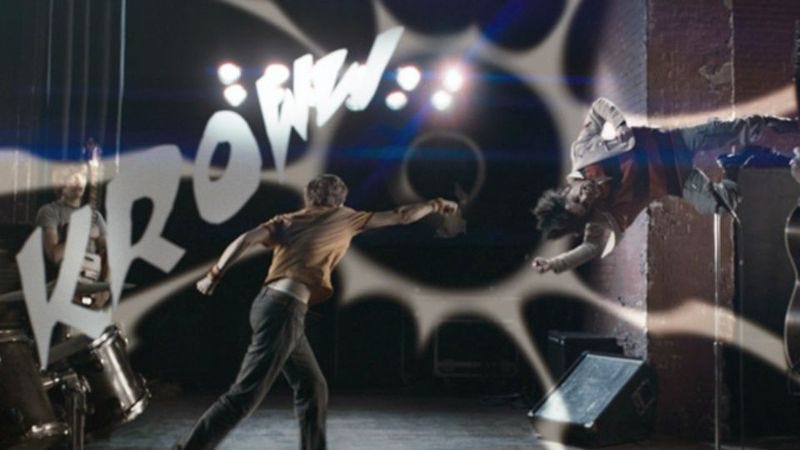 Edgar Wright has never been one to shy away from a good conversation about movies—either those directed by other people, or himself. And so, when the Baby Driver director caught a showing of his own Scott Pilgrim Vs. The World last night on British TV, he hopped on Twitter to live-tweet the movie, and answer people's questions about the film.
Wright didn't reveal any deep, festering secrets about his adaptation of Bryan Lee O'Malley's beloved slacker/video game comedy (outside of the not-wholly surprising revelation, also discussed on the film's commentary track, that test audiences were super torn on the movie's end). But he did seem to have a lot of fun, dishing up little tidbits—noting, for instance, that Bill Hader voices the countdown near the movie's end—and engaging in banter with co-star Mae Whitman about one of her ad-libbed lines.
The whole experience isn't quite as good as actually sitting down and watching a movie with Wright—whose clear enthusiasm for film and gabbing about it is pretty much unquestionable at this point—but it does make for a pretty good excuse to bust out one of our best comedies since 2000 and give it another watch.