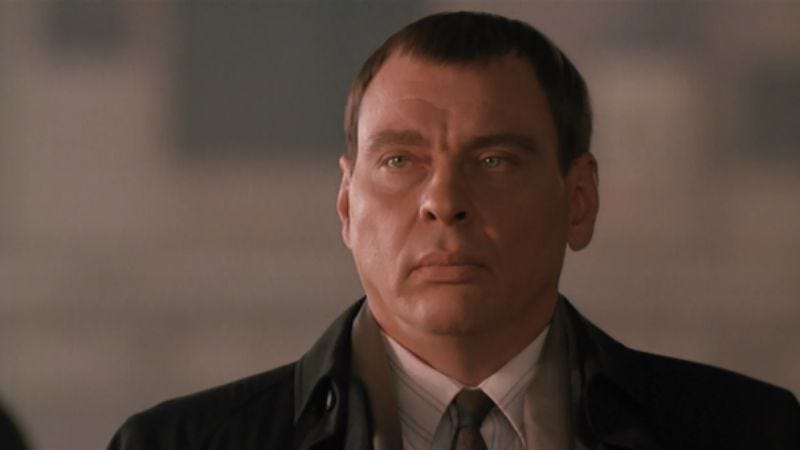 As first reported by TMZ, actor Larry Drake has died. No cause of death has been announced yet, but TMZ's sources say he had been suffering from some undisclosed "health problems" lately. He was 66.
Drake was born in Tulsa, Oklahama in 1950, and he started acting as a young man with minor roles in shows and movies like American Playhouse, Hardcastle And McCormick, and The Karate Kid (where he played "Yahoo #1"). He moved on to bigger roles in 1987 when he joined the cast of L.A. Law as Benny Stulwicz, the office assistant with a developmental disability. As Variety notes, the show handled Benny "in a very progressive fashion, especially for the time," with the character eventually getting his own apartment and a girlfriend. Benny earned Drake three Emmy nominations (he won two of them), and he reprised the role for 2002's L.A. Law: The Movie.
During his time on L.A. Law, Drake also appeared in Sam Raimi's Darkman, playing the evil mobster Robert G. Durant alongside Liam Neeson. He even returned for the film's two direct-to-video sequels, The Return Of Durant and Die Darkman Die, though Liam Neeson didn't join him. He was also a regular on ABC's short-lived sci-fi series Prey, had a small role in American Pie 2, and later had a few voice acting gigs in shows like As Told By Ginger, Johnny Bravo, and Justice League.
Though he hadn't had a major role in a few years, TMZ's report says that he had been working as an acting coach.