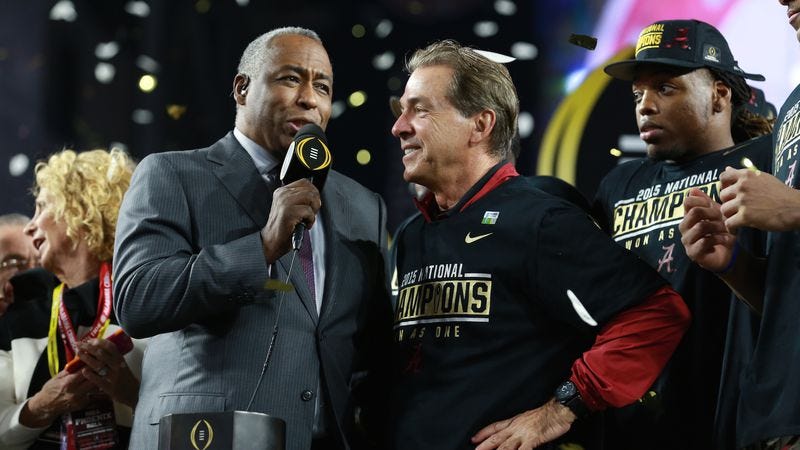 Longtime ESPN broadcaster John Saunders has died. He was 61. At press time, it's unclear how he died, as he hadn't been undergoing any public illness. His fellow ESPN personalities appear to be shocked by the news, as made evident in the clip below.
Saunders, an Ontario native, joined ESPN in 1986 when he became host of The Sports Reporters. He'd go on to host NFL Primetime from 1987 to 1989, and acted as the studio host for ESPN's NHL broadcasts from 1992 until 2004.
During that time he was also the TV play-by-play announcer for the Toronto Raptors, a role he'd hold until 2001. From 2002 to 2004, he did the play-by-play for NBA games on ESPN, resuming his role occasionally in later years.
In 2008, Saunders took over as the host of the post-NFL Sunday SportsCenter, where he was joined by Chris Berman and Tom Jackson.
He also acted as the host of several ABC sports programs, including Baseball Night In America and the network's Saturday college football broadcasts. He also anchored the 1995 World Series for the network.
John Skipper, president of ESPN, said in a statement that Saunders was an "extraordinary talent" with a "friendly, informative style" that "has been a warm welcome to sports fans for decades." Saunders is survived by a wife and two daughters.