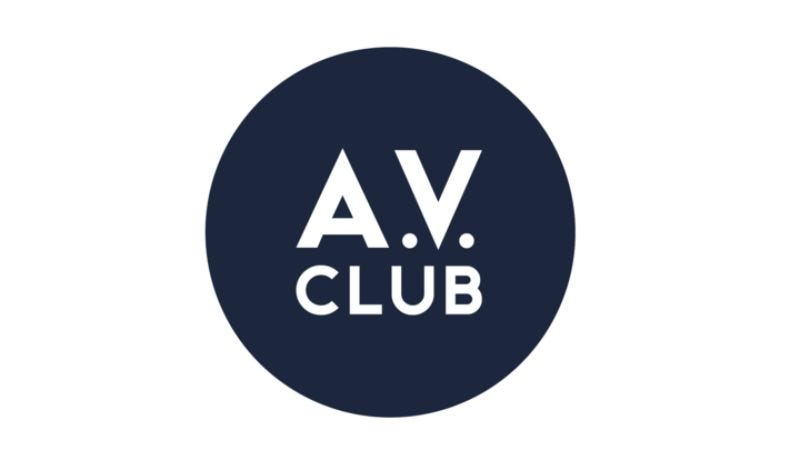 Ernest Borgnine, a fixture of movies and TV for 60 years, has died at the age of 95. After serving in the United States Navy from 1935 until 1945, Borgnine began acting in repertory theatre, eventually making his Broadway debut in 1949 in a small role in the Pulitzer Prize-winning hit Harvey. He broke into movies in 1951, and landed a major attention-getting supporting role in the Oscar-winning Best Picture of 1953, Fred Zinnemann's From Here To Eternity, as "Fatso" Judson, a sadistic stockade sergeant. The impact he made in that role got him steady work for the next couple of years, typecast as a menacing thug in such action classics as Nicolas Ray's Johnny Guitar (1954), Robert Aldrich's Vera Cruz (1954), and John Sturges' Bad Day At Black Rock (1955), in which he did a tag-team act with Lee Marvin before getting his ass kicked by a one-armed, karate-chopping Spencer Tracy.
Borgnine experienced a breakthrough role when he won the title role of Marty (1955), the movie version of a TV play by Paddy Chayefsky. (On TV, the role had been played by Rod Steiger.) The story of a lonely, self-described "fat, ugly man" who has to fight the objections of his friends and family to reach out for a modest degree of happiness with a shy schoolteacher, the low-budget film stuck a chord with audiences and became an unlikely international success, winning both the Palme d'or at Cannes and the Academy Award for Best Picture. It also won Oscars for Borgnine, Chayefsky, and director, Delbert Mann. (The film also played a small role in the TV game-show scandal that would later be depicted in the 1994 movie Quiz Show: The producers of the rigged quiz show Twenty One instructed the contestant Herb Stempel to end his long run by guessing wrongly which movie had won the Best Picture award at the 1955 Oscars. Because Stempel himself had become identified in the public's mind as an unglamorous loser risen to unexpected heights, the producers just couldn't resist the irony.)
Borgnine enjoyed a few character leads after Marty, notably in The Catered Affair (1956), another big-screen blow-up of a Paddy Chayefsky TV play, and the 1960 crime film Pay Or Die. He also starred in the TV sitcom McHale's Navy for four seasons, starting in 1962, and in a movie spin-off in 1964.  (Around that time, he was also married, for about a year, to Ethel Merman, and Esquire's Dubious Achievements Awards section never let either of them forget it.) But he mostly kept busy—very busy—in supporting parts, including several more films for Robert Aldrich (The Flight Of The Phoenix, The Dirty Dozen, The Legend Of Lylah Claire), He gave one of his finest performances as sidekick to William Holden in Sam Peckinpah's The Wild Bunch (1969), in which he got to deliver the last word on the director's complicated feelings about loyalty and honor. When Holden defends the old comrade who is trailing them, saying he has no choice other than to help their enemies because he'd given them his word, Borgnine snarls, "That ain't what counts, it's who you give it to!"
In the early 1970s, Borgnine had high-profile supporting parts in the 1971 horror hit  Willard, in which he got on the wrong side of an army or rats; the star-studded disaster epic The Poseidon Adventure (1972); and Aldrich's The Emperor Of The North Pole (1973), which reunited him, and pitted him against, Lee Marvin. His other credits from the latter half of his remarkably long career include Aldrich's Hustle (1975); The Devil's Rain, in which he paid witness to the non-illustrious screen debut of John Travolta (1975); The Greatest (1977), a Muhammad Ali biopic, starring Muhammad Ali, in which he played the trainer Angelo Dundee; Peckinpah's Convoy (1978); a 1979 TV version of All Quiet On The Western Front, directed by Delbert Mann; The Black Hole (1979); John Carpenter's Escape From New York (1981); Paul Morrissey's Spike Of Bensonhurst (1988); Andrew Niccol's Gattaca (1997); and Red (2010).
He also had regular roles in two more TV series, Airwolf (1984-1986) and The Single Guy (1995-1997). His other TV work includes three sequels to The Dirty Dozen; a performance as J. Edgar Hoover—a role he also played in a 2000, self-produced one-man movie—in Mike Newell's 1983 miniseries Blood Feud; a recurring voice role as Mermaid Man on Spongebob Squarepants; a voice cameo as himself on The Simpsons; an Emmy-nominated turn on ER in 2009; a late-in-life appearance on the morning talk show Fox & Friends, where he dispensed some useful tips on health and longevity; and a standing gig as the lead clown in Milwaukee's annual Great Circus Parade.