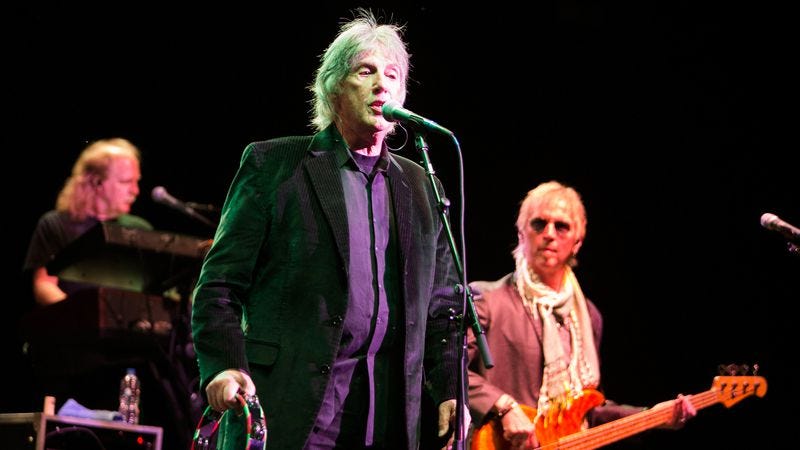 As reported by NBC News and confirmed on the band's official website, Three Dog Night singer Cory Wells has died. The band says his death was unexpected, and though no cause was given, he reportedly stopped performing with Three Dog Night in September of this year after developing "severe back pain." Wells was 74.
Born in 1941 in Buffalo, New York, Wells went into the Air Force immediately after graduating high school and then joined up with a band called The Vibratos when he got out. After Wells and some of the other Vibratos decided to get serious about making music, they moved to Los Angeles and became The Enemys, a group that was later named the official house band for iconic Hollywood nightclub Whisky A Go Go.
After being invited to tour with Sonny and Cher, Wells met writer/producer/singer Danny Hutton, and together—along with Chuck Negron and a group of backup musicians and vocalists—they formed Three Dog Night in 1967. Primarily a cover band, Three Dog Night went on to have 21 consecutive Top 40 hits, and Wells provided vocals on songs like "Shambala" and "Mama Told Me"—with the latter being a No. 1 hit.
The band notes that Wells was also loved fishing and appeared on multiple episodes of ABC's American Sportsman show. Wells is survived by his wife, two daughters, and five grandchildren.