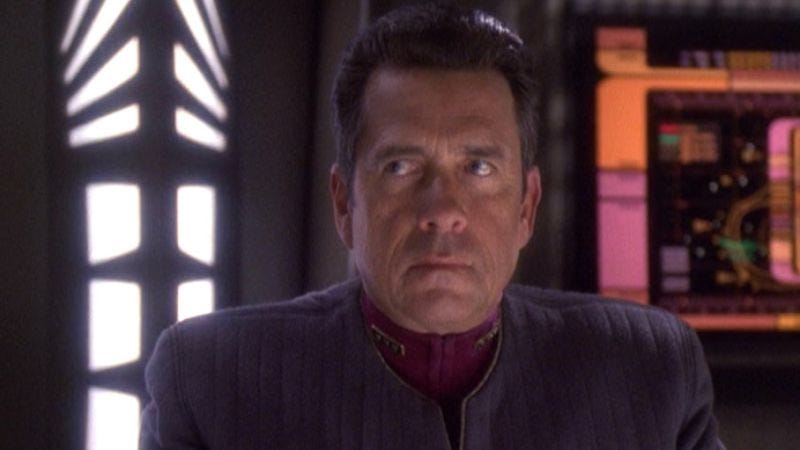 As confirmed by Deadline, veteran TV actor Barry Jenner—probably best known for his work as Admiral Ross on Star Trek: Deep Space Nine—has died. He was 75.
Jenner was born in Philadelphia in 1941, and his first acting roles were on the NBC soap operas Another World and Somerset in 1964 and 1970. He had a few other small roles over the next decade or so, but landed his first recurring gig on the Dallas spin-off Knots Landing in 1981, appearing in a handful of episodes as Jeff Cunningham. He would later join Dallas proper in a more significant (and totally unrelated) role, playing Dr. Jerry Kenderson for 25 episodes.
After that, Jenner would guest star on shows like Falcon Crest, Hart To Hart, Matlock, V: The Series, and Highway To Heaven, and he had a recurring role on Family Matters as Lt. Murtaugh, the boss of Reginald Vel Johnson's Carl Winslow. However, his most memorable role came in 1999, when he joined the final two seasons of Star Trek: Deep Space Nine as Vice Admiral William Ross, a dedicated Starfleet officer who risked undermining the organizations ideals for the greater good during the show's "Dominion War."
Deep Space Nine's, Armin Shimerman (who played Quark), posted a message about Jenner on Twitter:
Barry Jenner is survived by his wife.