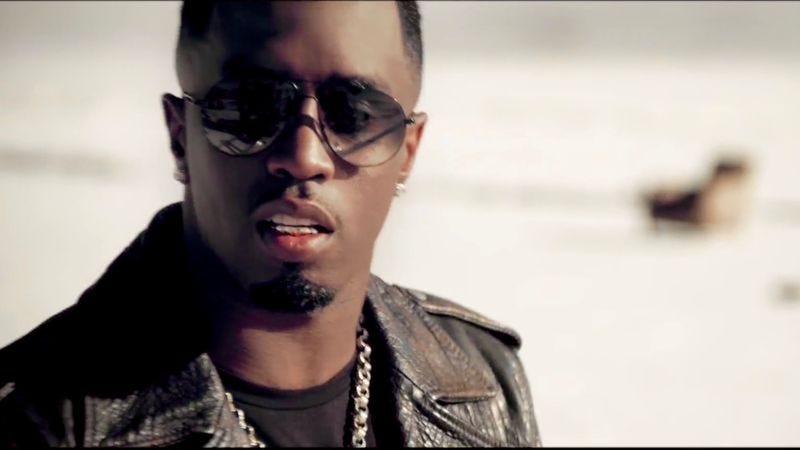 Someone should probably let Puff Daddy know that typically, on your birthday people give you presents. This year, to commemorate his 45th year of existence, rapper/mogul Puff Daddy, a.k.a .Sean Combs, a.k.a. Puffy a.k.a. Diddy flipped the script and gifted the entire planet with a brand new mixtape titled MMM (Money Making Mitch). Diddy dropped the news in an Instagram post that found him walking the streets of New York and receiving (supposedly) unprompted "Happy Birthday" shout outs from passersby.
Described by the Bad Boy label head as a "sonic motion picture," the tape is stacked with big-name features, with guest appearances from Future, Pusha T, Lil' Kim, Travis $cott, and Wiz Khalifa. But for those waiting on the arrival of his proposed final album No Way Out 2, fear not. MMM is merely a prelude to the rapper's final curtain call, which has still yet to receive an official release date.
MMM is available for download now, or you can just stream the whole thing below.