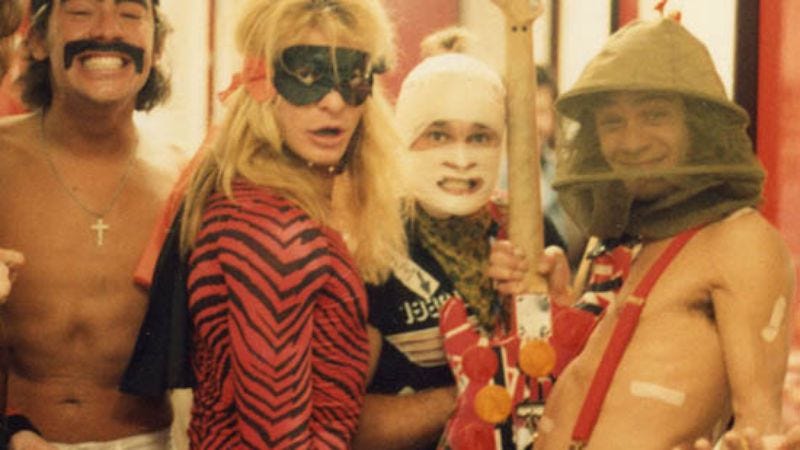 Perhaps you've noticed a dearth of Facebook pics featuring a bunch of dorks making their best "rock star" faces while playing video games lately. Well, Harmonix is looking to change that: Rock Band 4 is launching this fall, with Van Halen's Diamond Dave, Eddie, and Alex are along for the ride. (We assume that Eddie had Wolfgang re-record all of Michael Anthony's bass parts and harmonies.)
According to IGN, players will be able to play along to Van Halen's 1984 hit "Panama." Judging from reviews of recent Van Halen shows, most wannabe singers will be able to hit the notes better than Dave himself, but it's not recommended that you swing from the ceiling of your parents' basement a la Eddie.
"For years we've wanted to bring Van Halen's music to Rock Band," says Harmonix CEO Steve Janiak. "Not only are the songs incredible in their own right, but they're amazingly fun to play and perform, whether you're on guitar, bass, drums, or vocals." Players will be able to purchase more Van Halen tracks for the game after it launches on October 6th, 2015.