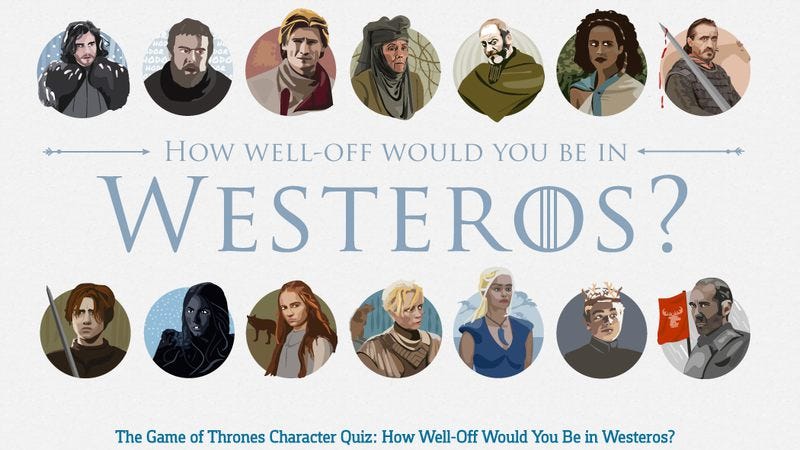 Ever wonder how current social and economic statuses would translate into Westeros, the world of Game Of Thrones? Wonder no more as Vouchercloud has made an easy-to-use guide to determine where your finances and social standing (i.e., gender) would place you within the turbulent yet fairly fixed social stratum of George R.R. Martin's creation.
By going to this site and entering in your income and gender, you'll nab a role within Westeros, with possibilities ranging from Night's Watch/Street Urchin to King/Queen. An unemployed woman, for example, will enjoy a lavish lifestyle full of mysterious sores and mud streaked clothing as a Street Urchin:
However, if you move up in the world and become a man, then suddenly the door is open for you to be a Prince:
Of course, all of these roles can turn on a dime given the right circumstances, wars, or horrible betrayals. So keep striving, Street Urchins—with the right knifing or two, you could work your way up to Scribe.