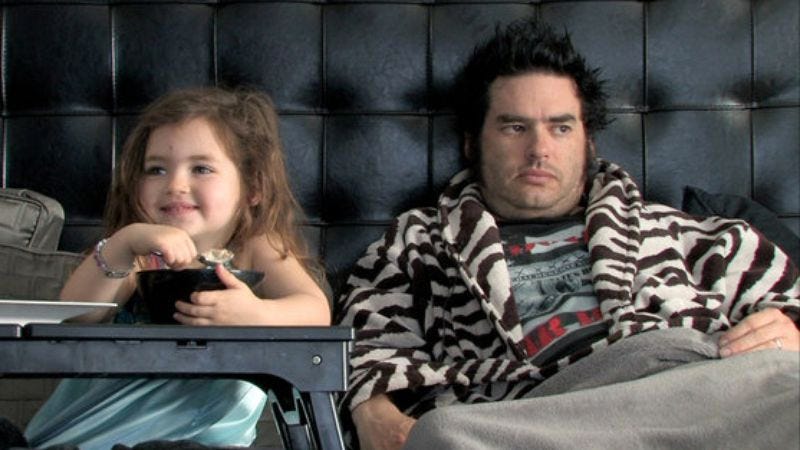 Continuing the proud tradition of transitioning punk rock from night clubs to drama clubs, NOFX's Fat Mike is unveiling a musical he's spent years crafting. Rolling Stone reports that the singer-bassist has developed a show titled Home Street Home that will tour the United States beginning next year.
Home Street Home tells the story of "a group of runaways who must navigate the perils of street life while trying to find their own place in the world." And sure, that may sound an awful lot like the description of a certain other punk-derived musical, but this one didn't start life as a platinum-selling concept album. So, you know, that's different.
Fat Mike has enlisted some veteran theater talent to assist him, most notably producer Jeff Marx, who co-created and composed Avenue Q, and acclaimed stage director Richard Israel. Along with his co-writer, Soma Snakeoil, Fat Mike has also drawn from a deep well of musical talent to assist in the soundtrack, which—unusually for a musical—Fat Wreck Chords will release prior to the stage debut. Alongside Broadway performers such as the Tony-winning Lena Hall (Kinky Boots, Hedwig And The Angry Inch), it features contributions from Frank Turner, Alkaline Trio's Matt Skiba, Bad Cop/Bad Cop's Stacy Dee, and the late Tony Sly of No Use For A Name, as well as members of NOFX, the Descendents, Lagwagon, and Me First And The Gimmie Gimmes.
Dates for the touring show have yet to be announced, but the soundtrack comes out February 10, so you can make your judgment on its Broadway potential then.