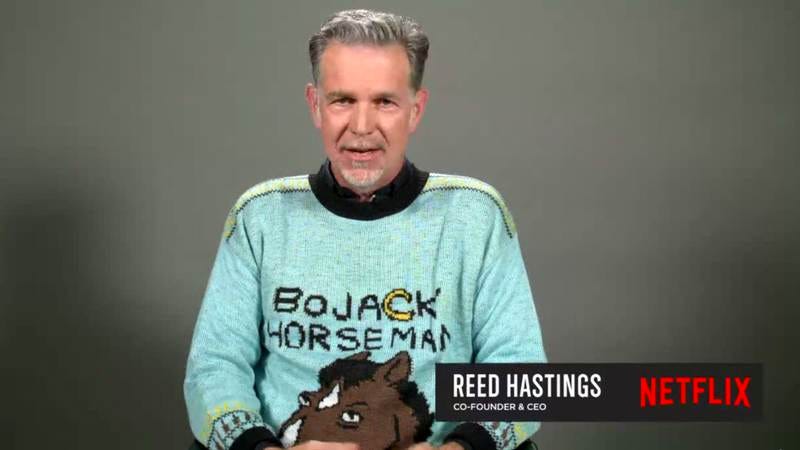 Netflix has been experiencing such strong growth—much of it through expanding into new markets—that its CEO Reed Hastings can wear whatever he wants when he's delivering quarterly earnings reports. But Netflix's expansion into China is proving more complicated than expected, placing Hastings' silly-sweater campaign under threat.
Originally Netflix planned to repeat the business model it used to set up shop across Southeast Asia, Japan, Australia, and New Zealand in China, an obvious strategic move on par with trying to dump its DVD business or creating original content. But China has remained elusive, leading the media provider to revise plans and suggesting it might partner with a local entity like Wasu Media. Or, put another way, China might prefer Netflix to fork over a sizable share of profits to a native company.
Netflix CFO David Wells acknowledges the challenges, saying, "We hope to be able to launch the service there next year, and we'll continue to treat it sort of as its own territory." And seeing as Netflix is eyeing a price hike for 2016, China may simply want to cultivate its own streaming services and maybe not even bother to mail back its copy of Dunston Checks In.
CEO/Bojack Horseman superfan Hastings emphasizes the larger picture of total world domination. "We hope to open the entire rest of the world in 2016," Hastings said. "I suppose [opening in China is] possible. But in the rest of the world, we're pretty confident that we'll open. And then we'll have to see how successful we are in Poland." So, as long as Netflix is busy invading Poland, it seems China is safe.