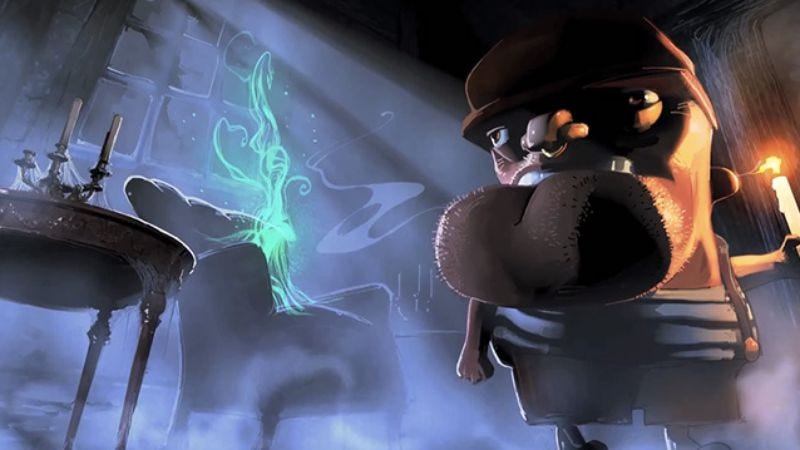 Beep! Boop! Waka waka waka! Video games sure have come a long way since the days of Pong and Pac-Man. No longer a pastime reserved exclusively for the super-wealthy, now anyone with several hundred dollars to spare can join the gaming craze. Now, with the public's increased awareness of the world of video games, even big-name creators from other mediums are making games of their own. Legendary director Steven Spielberg signed off on a game based on his film E.T., and even popular costumed vigilante Batman has translated his success in comics and movies to a video game career.
The latest well-known creator to jump on the video game bandwagon is Sandman writer Neil Gaiman. As Gameological reported last year, Gaiman teamed up with a small studio called The Odd Gentlemen—developers of The Misadventures Of P.B. Winterbottom—to make Wayward Manor, a game about a ghost trying to kick a family out of his New England mansion. In a clever twist on traditional human-ghost prejudices, players will control the ghost and use his supernatural powers to solve puzzles and frighten the family into leaving. This being a Neil Gaiman thing, Wayward Manor will almost certainly be full of clever humor and spookiness, and it might even feature a tall, lanky guy with scraggly black hair.
As revealed on The Odd Gentlemen's official site, Wayward Manor will be available on July 15 for PC and Mac. No word on the eventual TV show/movie adaptation, though.