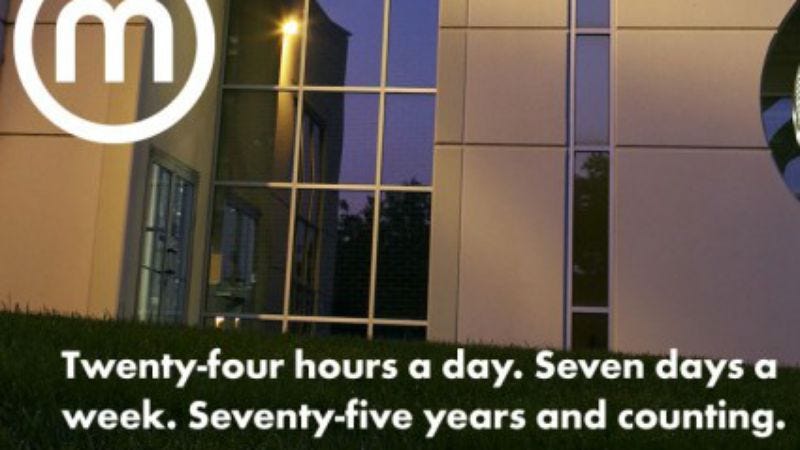 Muzak, the term generally used to refer to painfully inoffensive elevator music, has been put to rest. That doesn't mean the soothing/obnoxious waiting room tunes are gone for good, however. The New York Times reports that Mood Media, the Concord, Ontario-based company that purchased Muzak for $345 million two years ago, has consolidated all of its services under the Mood name, retiring Muzak as a separate entity.
According to Lorne Abony, chief executive and chairman of Mood, Muzak and associated "background music" services add up to 90 percent of sales. Mood focuses more broadly on "sensory marketing," providing retailers with sights and even smells in addition to the sounds everyone has long come to associate with waiting in line. For example, Mood's kiosks pump in gratingly upbeat music aimed at convincing shoppers trying on clothes to actually pony up and buy something, along with also spraying perfumes to cover up whatever gross odors are permeating the mall.
Unsurprisingly, part of Mood's decision to retire the Muzak name came from marketing research on the way people view Muzak, where they learned that its being synonymous with "an epithet for elevator music" turned off consumers for some  reason. Abony said, "Muzak was not the connotation that suggested that we have come a long way"—though, after listening to the music itself, one certainly would feel as though the company's journey took forever.