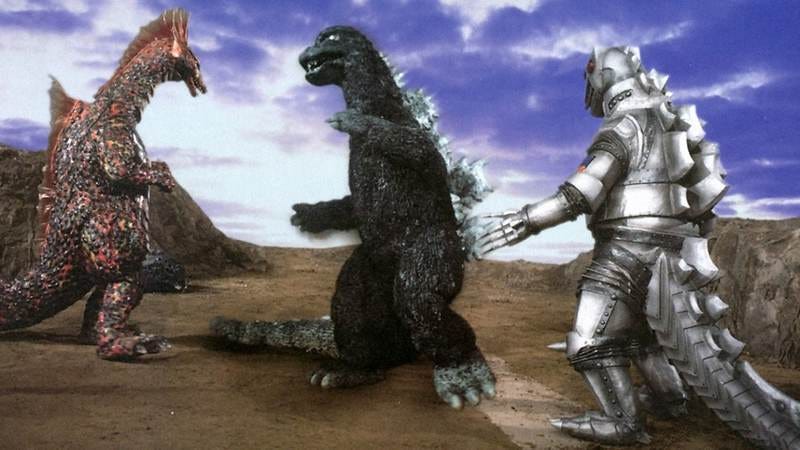 AMC's Back To The Future marathon has Sunday covered, but how to avoid having a picnic (ugh) or seeing some live music (shudder) tomorrow? Not that you really need an excuse—we're all adults with Netflix passwords here—but Shout! Factory is providing a convenient one for kaiju enthusiasts: The company is streaming a 24-hour marathon of Godzilla movies free on its website. The marathon begins at midnight tonight (EST) and continues all day tomorrow, July 18.
Hosted by author August Ragone—whose book on visual effects artist Eiji Tsuburaya, Master Of Monsters: Defending The Earth With Ultraman, Godzilla, And Friends In The Golden Age Of Japanese Science Fiction Film, was published last year—the marathon will include nine Godzilla movies as well as episodes of Ultra Seven and Ultra Q. And, as Shout! Factory points out, you can at least be somewhat social, as the company will include a live Twitter feed (#godzilla) on its website—a feature that supposedly produced more than 60,000 comments during Shout! Factory's MST3K Turkey Day marathon last year. You can even watch the movies on your phone if you like, although mobile capability does introduce a dangerous "outdoorsy" element.
A promo listing the lineup for tomorrow's marathon is below.