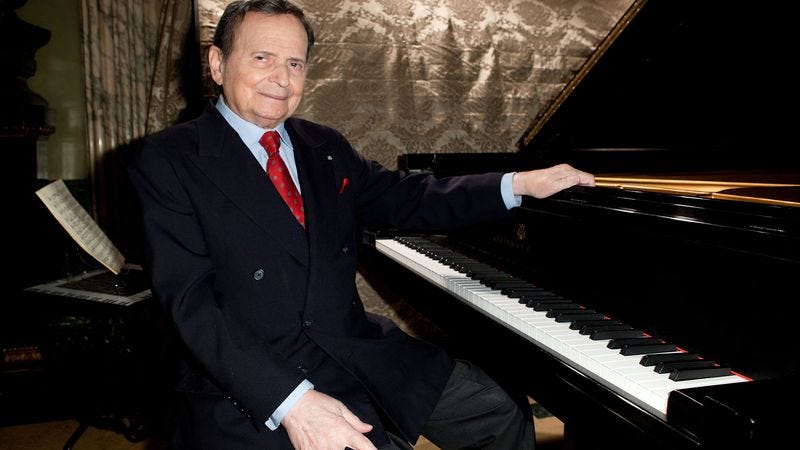 According to Variety, Martin Scorsese is producing a biopic based on the life of classical pianist Byron Janis for Paramount Pictures. Peter Glanz (writer and director of The Longest Week) is handling the script, which will delve into Janis' extensive repertoire, including Beethoven, Mozart, Rachmaninoff, and Prokofiev. Janis also had an affinity for Chopin and even discovered two previously unknown Chopin manuscripts. Furthermore, Janis was a student of Vladimir Horowitz, and in 1960 was selected by the U.S. to perform in the Soviet Union, which was the beginning of a successful culture exchange between the two world powers amid the Cold War.

For those precious few who aren't titillated by the achievements of a classical pianist, the film, based on Janis' book Chopin And Beyond: My Extraordinary Life In Music And The Paranormal, will make room for some really weird shit. Synopses of the book include strange occurrences such as a weeping death mask of Chopin, keys spontaneously switching key chains, and rocks falling from the sky. Depending on how worried Paramount is about selling tickets, executives might lean on Glanz to play up the paranormal aspects. A duet with Ghost Chopin should be a given, right?
No word yet on whether Glanz will direct the film himself or if Scorsese and Paramount will opt for someone else. This material sounds like a good fit for the likes of Alejandro González Iñárritu, Joe Wright, or—since the book apparently includes a scene where a piano plays itself—maybe even horror maestro James Wan.