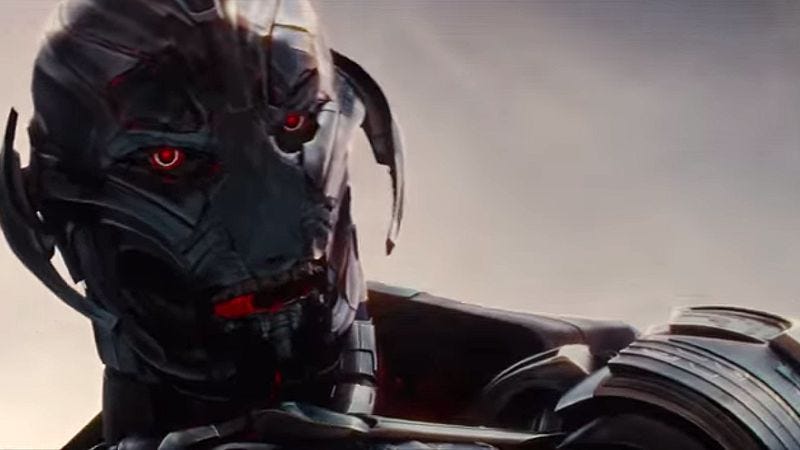 Somebody has uploaded stolen footage from Avengers: Age Of Ultron to a Google server, and Marvel Entertainment isn't happy about it. According to court documents, Marvel claims that a user known as "John Gazelle" uploaded the pirated data to Google Drive, and so with the blinding power of Thor's Mjolnir, a lawyer from Marvel's parent Disney delivered Google a takedown notice for violating the Digital Millennium Copyright Act.
Much like S.H.I.E.L.D.'s infiltration by hidden HYDRA agents, Marvel is likely dealing with a mole (not this one). The entertainment company is not taking this lightly, and is seeking to locate IP address information from "John Gazelle's" Google accounts in an effort to unmask his or her true identity and whereabouts. The exact scope and nature of the file hasn't been detailed, but a scene from the film featuring Chris Evans and Robert Downey Jr. was recently leaked, and the teaser trailer was also pirated and circulated a week early.
Marvel may be concerned about the impact piracy could have on ticket sales—as happened to The Expendables 3, which failed to perform at the box office after advance copies were posted online. (The Expendables 3 producer Lionsgate is seeking legal action against torrent sites that shared the files.) But considering the leaked trailer broke viewing records, Marvel probably has nothing to worry about. "John Gazelle," on the other hand, has a lot to worry about—specifically, Earth's Mightiest Lawyers fighting over who gets to deliver the legal equivalent of a Hulk thunderclap.