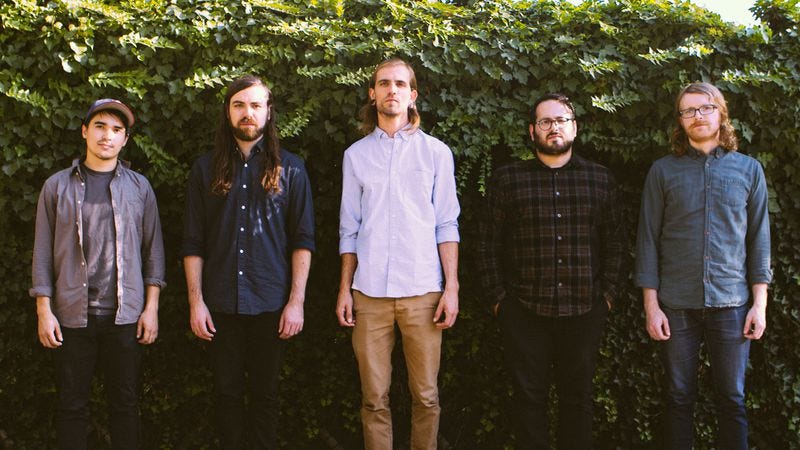 On its debut album, Bloom & Breathe, Gates offered up songs that made sweeping post-rock digestible. Though it was initially recorded for the album, "Captive" has been kept behind closed doors since the album's recording, only now making its entry to the world. The A.V. Club is premiering the track below, which is part of a benefit split with Matt Pryor of The Get Up Kids. Gates vocalist-guitarist Kevin Dye has this to say about the track:
"Captive" was one of our favorite songs from the Bloom & Breathe recording sessions, and we thought it stood so well on it's own that we ultimately decided to leave it off the album to present in another project. When Michael from Overdue Collection reached out about doing a charity split with Matt Pryor, we knew it was the right placement for the track. In addition to working with a label dedicated to quality vinyl releases, we're proud to be supporting charities focused on survivors of sexual assault with a portion of the profits for this release. This cause is extremely important and we urge you to look into these organizations and donate further in any way you can.
The record is up for pre-order now via Overdue Collection, and Gates will be going on tour with Thrice and La Dispute this summer.