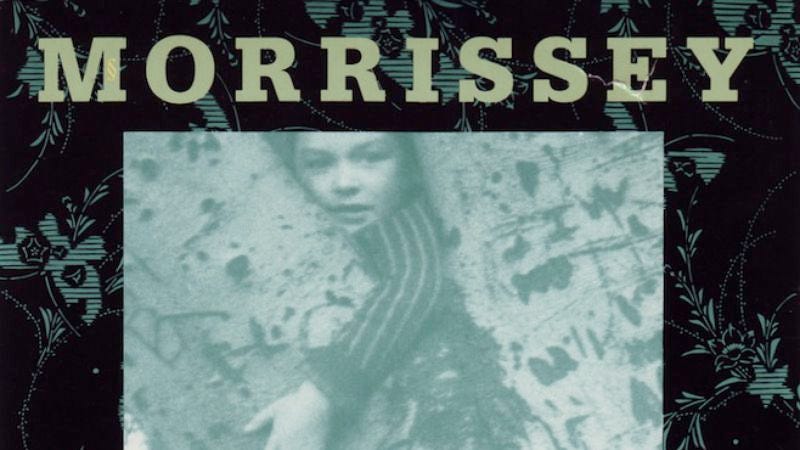 Not unlike two praying mantises circling each other in preparation for mating, David Bowie and Morrissey are in a bit of a row. The tiff stems from the ex-Smiths singer's plans to use an unpublished photo of the two as the cover image for his upcoming reissue of the "The Last Of The Famous International Playboys" single. Taken by Linder Sterling in 1992, the photo has never been seen before—and if Bowie has his way, it'll never be seen, period.
Bowie has ordered EMI—Morrissey's label, and the label that holds the license to most of Bowie's back catalog—to scrap the pic. There's no official explanation as to why, though given Bowie's reticence to expose it, the subject must be something terrible. Like, maybe the two are eating hot wings while looking totally hungover.
There's also no comment from Morrissey yet, as he's currently hospitalized with ulcer-related issues. However, knowing him, some sharp words should be forthcoming in the very near future.