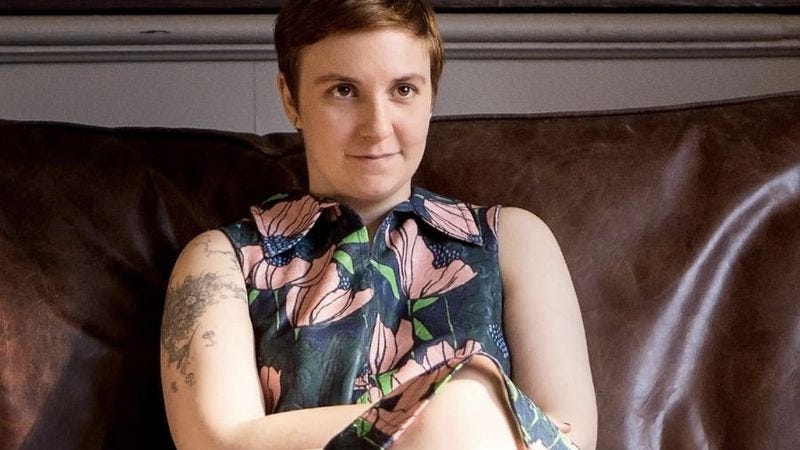 Lena Dunham announced this morning that she will be releasing her first collection of short fiction about which many people are certain to form strong opinions despite minimal exposure, Entertainment Weekly reports. Best And Always is scheduled to be published next year through the Lenny imprint at Random House, which the actor/filmmaker/controversy magnet runs with her creative partner Jenni Konner.
One story from the forthcoming collection—"The Mechanic," about a 21-year-old woman (whom men and women alike will automatically hate because they'll assume that she's a surrogate for Dunham) who dates an older man—is already up at Lenny Letter. So people with weird grudges can opt not to read it but still be mad that it exists in a brand new fiction edition.
"This issue was also an exciting lil' way to let you know that I'm at work on my first fiction collection, Best And Always, to be published next year by Random House," Dunham wrote via Instagram, shortly after the newsletter was sent out. "Thrilled to share a hint of it with you."
This will mark Dunham's second published book. Her memoir, Not That Kind Of Girl, was published in 2014.