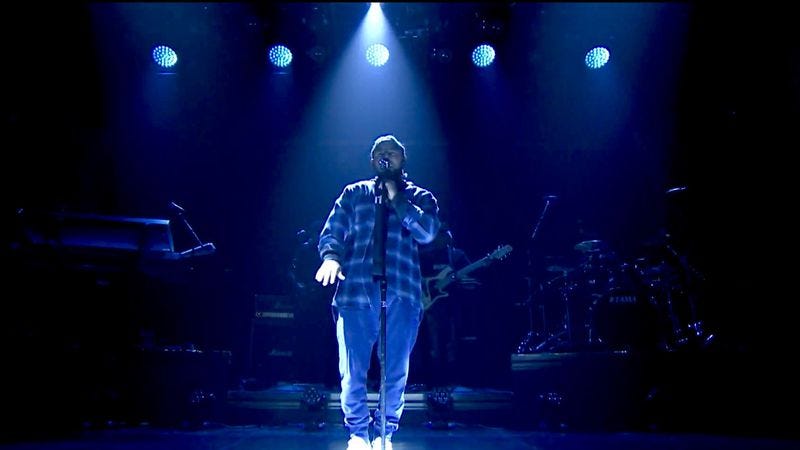 Last year, Kendrick Lamar performed a completely new and (as of that point) unreleased song on The Colbert Report following the release of our No. 1 album of the year, To Pimp A Butterfly. And last night, he went on the Tonight Show and did it all again. Introduced by host Jimmy Fallon as "Untitled 2," the song, like most of the material on his most recent record, is an almost stream-of-consciousness verbal deluge spat over a laid-back, horn-inflected jazz arrangement.
In addition to the new track, Lamar sat down with Fallon and talked about the '70s soul, jazz, and funk music that informed the sound of To Pimp A Butterfly, his reaction to receiving a nearly unprecedented 11 Grammy nominations this year, and his love of and admiration for Michael Jackson. "I can't fathom being as great as Michael," he said when asked about Jackson's 12 Grammy nominations for Thriller. "11 is perfect. He's the legendary … I'm glad it's at 12."
You can check out Lamar's performance below.