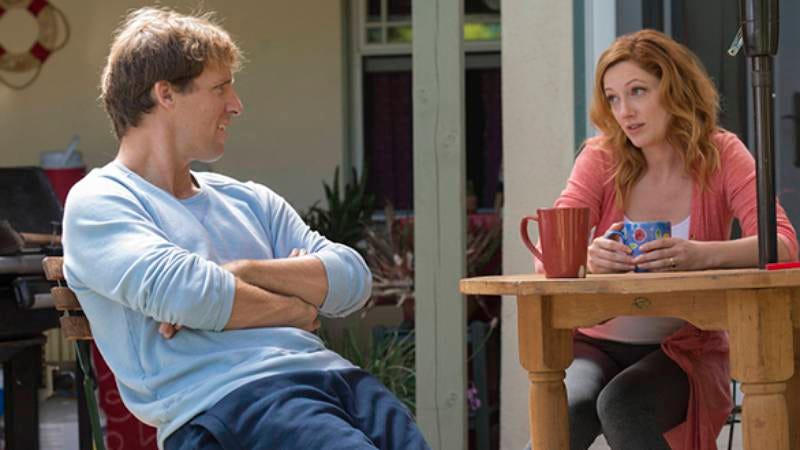 Judy Greer, the long suffering mom from Jurassic World who can currently be seen as the long-suffering wife on FX's Married, will be appearing on Showtime's Masters Of Sex this fall. Greer will guest star as Alice Logan, a recovering alcoholic and long-suffering spouse to perfume magnate Dan Logan, played by Josh Charles.
According to Variety, Charles' character, who also appears in a guest starring role, approaches Masters and Johnson about bottling the smell of sex. (Whether this is the show making a clever nod to Hai Karate or Drakkar Noir in the way Mad Men referenced Coca-Cola in its final season is unclear.) Of course, as with most relationships on the cable drama, everything is complicated as "agendas collide, truths are exposed and no relationship emerges in the state it entered."
Judy Greer can currently be seen portraying the long-suffering ex-wife of Paul Rudd in Marvel's Ant-Man. Masters Of Sex's third season is now airing on Showtime.