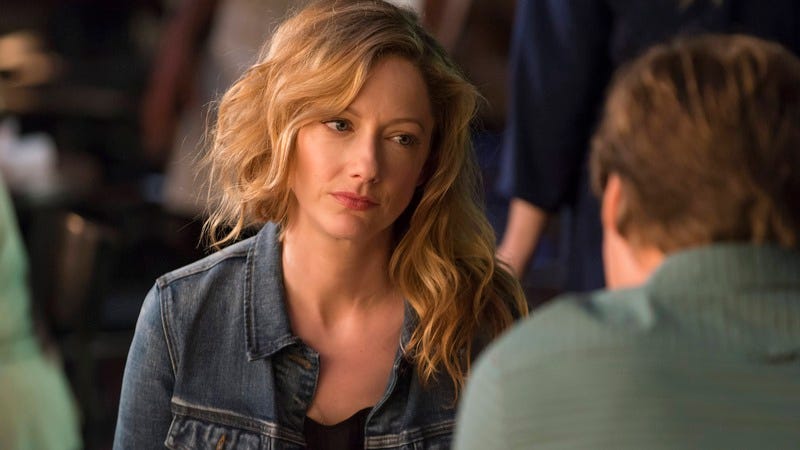 Judy Greer's summer is shaping up quite nicely: Season 2 of her FX dramedy, Married, premieres on July 16, and that little Marvel film she worked on will premiere the very next day. Plus, she's just signed on to appear in the latest adaptation of a Daniel Clowes comic.
Fox Searchlight is adapting Wilson, Clowes' graphic novel about a grumpy divorcée who lives in self-imposed exile because he hates and/or judges everyone. Woody Harrelson will star as the title character, who reunites with his estranged wife (Laura Dern) and the teenage daughter he never knew he had (Isabella Amara). We don't know who Greer will play, but she'll also share screen time with Cheryl Hines, so that's something.
Filming is underway in Minnesota, with Craig Johnson—who directed 2014's The Skeleton Twins—replacing Nebraska director Alexander Payne. Clowes is writing the screenplay because he wrote the book, as well as the screenplays for the film adaptations of his other works Ghost World, Art School Confidential, and David Goldberg.