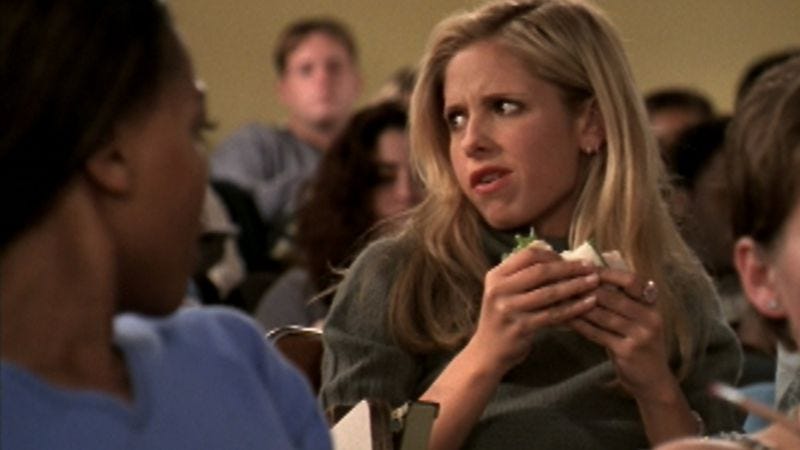 Reminding us all that every creator of canceled, cultishly adored television will gladly produce more, if you just badger them on Twitter about it, Joss Whedon finally caved to years of pressure and created more Buffy The Vampire Slayer for one persistent fan. The result is an elegant distillation of all the show's most compelling dramatic elements, rendered conveniently on something you could use to wipe away the tears you cry over its hero's eternal struggle.
@ThoughtOtter your wish is my command here ya go pic.twitter.com/mf2s9jagG0

— Joss Whedon (@josswhedon) July 5, 2014
While it's a little on-the-nose with the symbolism—we get it: The stain is Buffy's soul, corrupted by so many dalliances with darkness; the crumb is all that's left of her ordinary life, etc.—we're ready to declare this a more satisfying continuation than all of those Buffy Season Eight comics. 

[via Uproxx]